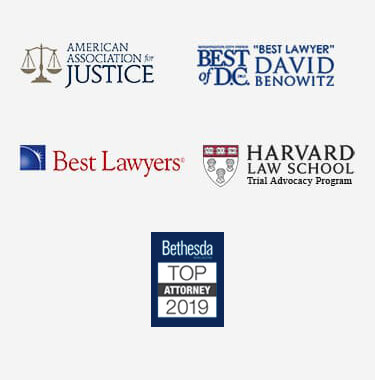 South Carolina Medical Malpractice Lawyer
Whenever a person visits a medical practitioner, they have the right to receive proper treatment. Unfortunately, in many situations, doctors, nurses, dentists, and hospitals fail to provide this level of care. If the care that the patient receives is so poor as to fall below the standard of care, the medical professional could be held liable for damages.
Pursuing a medical malpractice claim could be difficult to handle without experienced legal help. Fortunately, a South Carolina medical malpractice lawyer could help your case and advocate on your behalf. A seasoned personal injury attorney could help to explain the requirements for pursuing a medical malpractice claim. They could also perform an initial case evaluation and help injured individuals to locate and hire qualified medical experts. With the help of a lawyer, plaintiffs could hold negligent medical providers responsible for their failures.
What Does Medical Malpractice Mean?
Every medical practitioner in the State of South Carolina has an obligation to provide competent care. Per South Carolina Code §15-79-110(6), medical malpractice occurs when a health care professional fails to provide appropriate treatment and proper standard of care.
Doctors may commit malpractice in various ways. A family doctor may commit malpractice by failing to order proper tests following troubling symptoms or prescribing inappropriate medication. Emergency personnel may fail to diagnose a heart attack or stroke. Surgeons may leave an instrument inside a patient's body or botch a procedure in an unusual way. A skilled South Carolina medical malpractice lawyer could prove negligence and help injured claimants seek compensation for damages.
The Necessary Legal Steps in a Medical Malpractice Claim
To recover compensation for damages, the injured plaintiff's attorney needs to prove medical malpractice has occurred. To accomplish this, it is necessary to work with a medical expert who can evaluate the actions of the defendant provider and explain why the level of care fell to malpractice. Not only is this expert necessary to take a case to trial, but their input is also required to even initiate a case.
SC Code §15-79-125(A) requires a plaintiff or their attorney to first submit a notice of intent to file suit. This must include an affidavit completed by the expert that contains a short statement of fact concerning the malpractice.
Once this is done, the parties can file discovery requests for medical records. However, this still does not grant a plaintiff the right to pursue a case in court. SC Code §15-79-125(C) requires all parties to participate in a mediation conference. This must take place between 60 and 120 days after the filing of the notice of intent to file suit. These sessions are an opportunity to settle the case out of court and to save all parties significant time and resources. It is only if a mediator fails to facilitate a settlement. A medical malpractice attorney in South Carolina could help parties to follow the necessary legal steps leading up to and including trial.
Retain the Services of a South Carolina Medical Malpractice Attorney
Every medical practitioner in South Carolina has the same duty to practice their craft with appropriate skill and care. A failure to meet this obligation can lead to significant injuries and may constitute medical malpractice.
If you have sustained severe injuries due to the reckless actions of a medical professional, an experienced attorney could help your case. A South Carolina medical malpractice lawyer understands the complexities of these types of cases and could help advocate on your behalf. Let a diligent attorney help you seek the compensation you need. Call today.