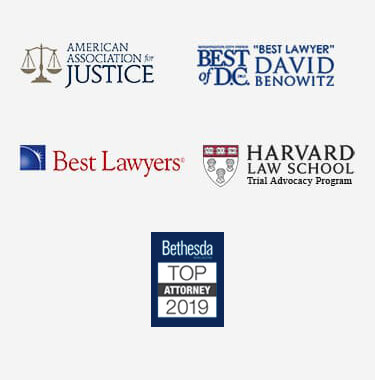 Richmond Wrongful Death Lawyer
Losing a loved one is one of the most traumatic experiences you can go through, but learning that your loved one died because another person was negligent or acted dangerously further compounds your grief. If you believe another party's negligence or wrongful conduct led to the death of your loved one, an experienced Richmond wrongful death lawyer can help you pursue a wrongful death claim.
The personal injury practice group at our law firm understands how difficult legal proceedings can be when you are dealing with the loss of a loved one, which is why we are committed to helping our clients handle the process as quickly and effectively as possible.  To learn more about how we can help you, call our law offices today.
Common Causes of Wrongful Death
Unintentional injury is the fifth leading cause of death in the United States, according to the Centers for Disease Control and Prevention. Some common occurrences that lead to wrongful death actions with a Richmond wrongful death lawyer are:
Car accidents
Drunk driving
Boating accidents
Medical malpractice
Medication errors or accidental poisoning
Dangerous drugs
Defective products
Toxic hazards
Accidents in the workplace
Traumatic brain injuries
Slip and falls
Drowning
Wrongful death claims in civil court can also accompany or follow criminal trials for intentional actions, such as homicide.
Wrongful Death Damages
While no monetary recovery can ease the pain of losing a loved one in such a terrible and unnecessary manner, the compensation you deserve can help reduce some of the financial strain you are experiencing after your loss.
Under Virginia Code Section 8.01-52, wrongful death claim settlements or awards can cover the costs of your loved one's medical bills, hospital costs, reasonably expected loss of income of the decedent and loss of services, protection, care, and assistance provided by the decedent, funeral expenses, and loss of your loved one's companionship, guidance, advice, comfort, support, and your own mental anguish, sorrow, and solace. .
If the other party's actions were especially egregious, outrageous, reckless or dangerous, you may also be eligible to recover punitive damages. These types of damages are awarded to punish the wrongdoer and deter further bad conduct.In some cases, punitive damages may be awarded for willful or wanton conduct, or recklessness showing a conscious disregard for the safety of others.
Establishing Damages
In assessing the damages stemming from a wrongful death action, the court will examine your relationship with your loved one. Your experienced Richmond Wrongful Death Lawyer may put forth evidence of the closeness of your relationship and what that loss means for you in your everyday life. He may even call witnesses who can speak to the meaningfulness of your relationship and the current grief you are suffering, such as grief counselors, therapists, psychologists and medical doctors who have treated you. Expert testimony will also be necessary to project the loss of future income of the decedent.
Consulting a Richmond Wrongful Death Lawyer
A compassionate Richmond wrongful death attorney can be by your side throughout your grieving process and can guide you in pursuing compensation for your damages and punishment of the wrongdoer. He can work with medical billing departments and hospitals, creditors, employers, your loved one's insurance company and the opposing side's insurer on your behalf.
If your loved one has died and you believe someone is responsible, it is important that you contact a wrongful death lawyer as soon as possible. Under Virginia Code Section 8.01-244(B), the legal time limit for filing  most wrongful death claims is two years from the date of death. A Richmond wrongful death lawyer should also be able to assist you with opening an estate for the decedent, which is necessary to pursue a wrongful death lawsuit. Any wrongful death action must be brought in the name of the personal representative of the decedent.