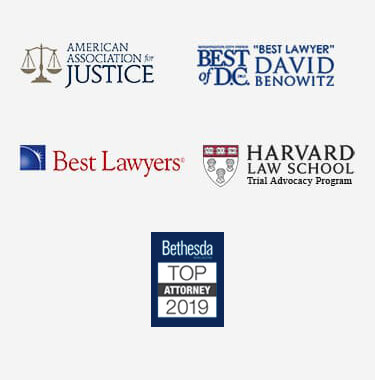 Richmond Motorcycle Accident Lawyer
While experienced motorcyclists typically wear their helmets and other protective gear, even the most experienced and safest motorcyclist cannot always predict how other cars and trucks will behave on the roads in Richmond and surrounding areas. For that reason, motorcycle accidents can happen to anyone.
When these unfortunate accidents do occur, it is important to speak with a Richmond motorcycle accident lawyer. An adept personal injury attorney could help you seek applicable legal options to recover the damages caused by your motorcycle accident.
What Laws Cover Motorcycle Accident Victims?
Richmond motorcycle laws are meant to protect the motorcyclist as well as other drivers on Richmond roads. It can be critical for injured drivers to speak with a Richmond motorcycle accident lawyer about how the laws applicable to motorcyclists could impact their case.
Motorcyclists are required to wear a protective helmet that meets (or exceeds) the standards and specifications by the Snell Memorial Foundation, the Department of Transportation, or the American National Standards Institute.
Motorcyclists in Richmond are required to wear sunglasses or another type of eye protection unless the motorcycle itself is equipped with a windscreen.
Dangers of Those on a Motor Scooter Not Following Laws
While lane-splitting – where a motorcyclist drives between two lanes of traffic occupied by vehicle – is illegal on the roads in Richmond and surrounding areas, the law does allow for two motorcyclists to share a single lane, riding side-by-side.
Even when a motorcyclist is following all of laws applicable to Richmond motorcyclists, there can still be a motorcycle accident caused by another driver.
For most motorcycle accidents in Richmond, a negligence lawsuit filed against the driver will be the most effective way to recoup any damages caused by a motorcycle accident.
Requirements for Proving Negligence
In order to win a negligence lawsuit, the motorcyclist who was injured in the accident will be required to prove that the other driver was behaving in a negligent manner, or below the level expected of a "reasonably prudent person" in similar circumstances. The motorcyclist must prove that the negligent behavior caused their motorcycle accident.
Unlike criminal cases which require proof beyond a reasonable doubt, the injured motorcyclist must only prove this legal claim against the driver by a preponderance of the evidence.
While there is no exact definition for the preponderance of the evidence standard, it is typically understood to be proving that the facts are at least 50.01 percent true, or more likely than not to have occurred.
Speak with a Richmond Motorcycle Accident Attorney
Like all other jurisdictions in the country, Richmond limits the amount of time a motorcyclist may file a lawsuit against any negligent or careless drivers who may have caused their motorcycle accident.
Under Section 8.01-243 of the Virginia Code, a motorcyclist must file a negligence lawsuit against the driver within two years from the date of the motorcycle accident. In certain circumstances, this two-year deadline can be "tolled" or extended to a later date in time.
To learn more about whether you may have a recourse under Richmond motorcycle accident law for the damages and injuries you suffered while riding a motorcycle, contact a Richmond motorcycle accident lawyer.