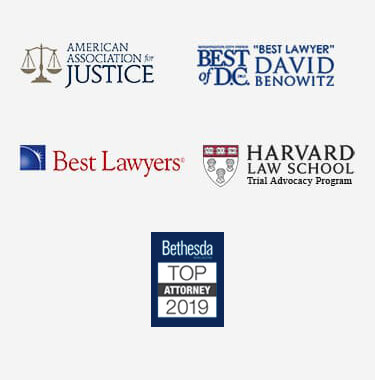 Richmond Truck Accident Lawyer
Truck accidents are unfortunately common throughout the country, and can cause serious and sometimes fatal consequences to the victims of Richmond truck accidents, according to the Centers for Disease Control and Prevention.
If you or a loved one have been injured in a truck collision, contact a skilled personal injury attorney right away. A Richmond truck accident lawyer may be able to help you examine whether you have any legal recourse available to you.
An injured victim in a truck accident will be able to recover for their damages if, through no fault of their own, the truck driver caused the Richmond truck accident by their negligent or reckless behavior.
Common Negligent Causes of Richmond Truck Accidents
The following are the most common causes of truck accidents in Richmond:
Distracted Driving
Impaired Driving
Fatigued Driving
A truck driver is distracted whenever their full attention is not on the road and their driving duties. According to the National Highway Traffic Safety Administration, common distractions can include using a cell phone – whether texting or calling another person, reaching for something in another part of the truck, adjusting the audio, climate, or navigation controls in the truck. The most common distraction, though, is a driver who is just merely "lost in thought."
Impaired Driving Cases
As a Richmond truck accident lawyer knows, it is illegal to operate a motor vehicle – including a truck- while impaired. Most commonly, this includes driving under the influence of alcohol if the drivers blood alcohol content (or BAC) is above 0.08 and illegal drugs.
However, under the laws applicable to Richmond, it is also illegal to drive while taking prescription drugs if they impair your ability to operate a truck or motor vehicle. Common drugs that can impair a truck driver include anti-anxiety medications, such as narcotic benzodiazepines, and opioid-based pain medications.
Under the laws applicable to Richmond truck drivers, there is a daily limit to the amount of hours a truck driver can drive during a 24-hour period. While the law is fairly complex, a truck driver is allowed to drive for 14 consecutive hours before taking a 10-hour break. Fatigued truck drivers are one of the most common causes of truck accidents and are known to cause accidents by drifting into another lane while drowsy.
Litigating a Truck Accident Case
In general, the victim of a truck accident in Richmond will have two years from the date of the accident to file a lawsuit against the truck driver or the truck driving company. The injured party may be able to recover both economic and non-economic damages in a Richmond courtroom.
Possible economic damages that could be recoverable include lost wages or future diminished earning capacity, any medical bills or future medical bills caused by the truck accident, as well as any property damage to their vehicle.
Non-economic damages are less easily measurable but can still be recovered in certain circumstances. Non-economic damages include monetary awards for pain and suffering, loss of enjoyment of life, and punitive damages.
Speaking with a Lawyer
Because Richmond has one of the shortest statute of limitations in the country – with only two years from the date of the accident to file a lawsuit – it is important to contact a Richmond truck accident lawyer.
They will be able to examine the facts and circumstances unique to your truck accident case and determine what legal options may be available to you. Contact one today.