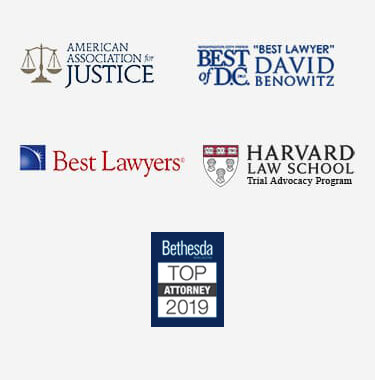 Richmond Traumatic Brain Injury Attorney
If you or a child or loved one has suffered a traumatic brain injury, it is important to consult with an experienced Richmond traumatic brain injury lawyer. If another party's actions or negligence caused the accident that brought about your brain injury, you may be eligible to recover compensation for the extensive medical bills, recovery time, lost wages and pain and suffering you are experiencing.
The VA personal injury team at our law firm understands how difficult it is when legal matters disrupt the healing process, which is why we are dedicated to simplifying and streamlining matters for our clients as much as possible.  Call our law firm today to conduct your free initial consultation.
Common Traumatic Brain Injury Causes
In the past decade, the number of traumatic brain injuries occurring in the United States sharply spiked and has continued to increase at a steady rate. The Centers for Disease Control and Prevention reports that there were 2.5 million newly diagnosed traumatic brain injuries in the U.S. in 2010 alone, increasing the need for a Richmond traumatic brain injury lawyer with this type of injury experience.
Traumatic brain injuries can occur in a number of different ways, including motor vehicle accidents, sports injuries, falls, assaults, and unintentional blunt traumas, such as accidentally being hit in the head with an object, like a baseball bat, hammer, or golf club. Many more men suffer traumatic brain injuries than women, and men are three times more likely to die of such an injury.
Traumatic Brain Injury from Falls
Falls are the most common cause of traumatic brain injuries, with about 40 percent of all traumatic brain injuries caused by a fall. For children, that figure rises to more than half of all such injuries resulting from falls. For senior citizens, falls account for a whopping 81 percent of all traumatic brain injuries suffered by this age group.
If a fall occurred on someone else's property and was the result of the property owner or manager's negligence, you may have a valid personal injury claim for the damages associated with your brain injury. Poorly maintained premises, loose flooring, icy walkways, dim lighting, wet floors, or cluttered paths are all examples of hazards that might cause serious falls.
Seniors residing in nursing homes lacking adequate supervision or property maintenance may suffer a disproportionate number of dangerous falls.
Motor Vehicle Accidents
Motor vehicle accidents are another leading cause of traumatic brain injury, serving as the primary cause of hospitalization for teens and adults ranging in age from 15-44 years old. These type of accidents were also the leading cause of fatal traumatic brain injuries in children and young people age 5-24 years old.
Car accidents are frequently caused at least in part by another driver's negligence. If you suffered a traumatic brain injury during a motor vehicle crash, you should consult a Richmond traumatic brain injury attorney as soon as possible.
Brain Injury from Assault
Assaults cause about 11 percent of traumatic brain injuries across all age groups, with most traumatic brain injuries brought on by assault occurring in young people age 15 – 44. Sadly, assaults also account for the leading cause of traumatic brain injury deaths in children under age 4.
Unlike most personal injury claims, which are usually based on the negligence of another party, assaults are intentional – even when the resulting injury may not have been intended. If you or a loved one has suffered an assault that resulted in a traumatic brain injury, your personal injury attorney can advise you in pursuing the compensation that you deserve.
Consult a Richmond Traumatic Brain Injury Lawyer
Being the victim of a traumatic brain injury is just that – traumatic. During this stressful, worrisome and emotionally draining period, you will need a compassionate advocate. An experienced Richmond traumatic brain injury lawyer can help you seek compensation for the costs and damages associated with suffering a traumatic brain injury and can help put your family on the road to recovery.