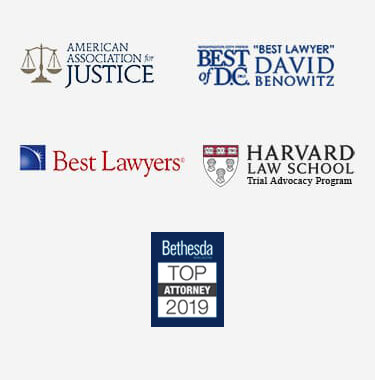 Richmond Product Liability Attorney
Every day, people are injured by household products they never thought might be dangerous, including laptops, toys, tools, lawnmowers, and other vehicles. Millions of products are determined to be defective each year, according to the United States Consumer Products Safety Commission, which tracks product-related injuries and deaths.  If you have been injured by a manufactured product, a Richmond product liability lawyer can work with you to pursue compensation for your injuries and other damages.
When you work with a personal injury lawyer in Richmond, you are taking a step toward a brighter future.
Types of Product Defects Claims in Virginia
As a Richmond product liability lawyer can explain, there are three main types of defects than can make a product faulty or dangerous. A negligent design is a flaw with the original design of the product. Nothing went wrong in the making of the product. Rather, the problem existed from the moment the idea for the product was put forth. Perhaps the materials selected were not sturdy enough for the intended purpose, or the product structure causes it to come apart easily.
Even a well-designed product can cause harm to a consumer due to an error in the manufacturing process. Negligent manufacture occurs when there is an error in the process of making or assembling the product, resulting in damages to a consumer. A machine malfunctioned or a part is missing, for example. The product would have worked as designed if nothing had gone wrong, but the error during manufacturing made the product defective or dangerous. A company can reduce the risk of harm to consumers by conducting tests and employing other quality control measures, but even if a manufacturer fails to test its products, a plaintiff must show that the product is unreasonably dangerous when used as intended or used in an otherwise foreseeable manner.
Negligent failure to warn claims can be brought where a manufacturer fails to warn a consumer of a non-obvious danger of using a product or the risks of forseeable misuse. Power tools are a common example of a type of product that often requires a warning to consumers about dangers posed by foreseeable misuse. Typically a manufacturer will not be liable for failure to warn of an obvious danger. A Richmond product liability lawyer can explain these types of defects in detail and investigate how they may be related to your injury claim.
Intended Use and Other Defenses
One defense against a product liability suit is that product makers can claim the consumer did not use the product as intended. Consumers do have a duty to use products in a responsible and reasonable manner, and to use the product as it was intended to be used. Product makers can further protect themselves from liability by placing clear instructions and warning labels with the product.
However, the "intended use" rule is not so broad as to require perfect adherence to product specifications. Rather, the court will look to whether the purpose for which the injured consumer used the product was reasonable and foreseeable. Even if the product maker did not intend for the product to be used in a certain manner, was it foreseeable that consumers might use the product in that way? If so, the court may decide that the product company should have included a warning against such use.
Virginia Strict Liability
Many states apply a rule called strict liability to cases dealing with dangerous and defective products. Under this rule, consumers who are injured by a product need only establish that the product happened to be dangerous or defective, but not that the product maker acted in a negligent manner.
Virginia has not adopted this rule, however. If you have been injured by a dangerous or defective product in Virginia, you will need to establish that the product maker or distributor was negligent in order to prevail in a product liability claim. This may seem like a tall order, but a seasoned Richmond product liability lawyer can conduct the research necessary to begin building a case that successfully identifies how a manufacturer or distributer acted negligently to your detriment.
Consult an Experienced Richmond Product Liability Lawyer
An experienced Richmond product liability attorney will understand the unique aspects of Virginia law and how to demonstrate the product maker or distributor's negligence, instead of relying on the strict liability rule as lawyers in other states might do. Your lawyer will be able to determine if a type of product defect was present in your case and can also examine whether the company can invoke any defenses, such as claiming that you used the product in an unintended manner. If you have been injured by a defective product, contact a Richmond product liability attorney today.