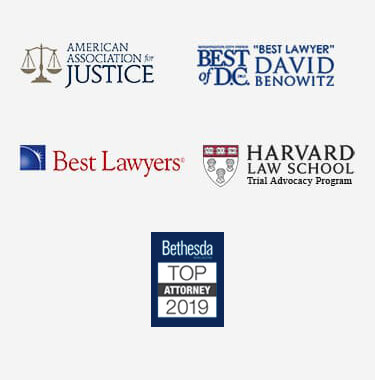 Richmond Nursing Home Abuse Lawyer
The Federal Nursing Home Reform Act established national minimum standards of care and rights for people living in certified nursing facilities. If you or a loved one is a victim of nursing home negligence or abuse, you may be entitled to receive compensation for losses and suffering. A Richmond nursing home abuse lawyer can help you to obtain the compensation you or your loved one deserves and to prevent further neglect and abuse.
For the period January 2011 through February 2012, there were 28,168 residents in Virginia facilities that were certified by state and federal authorities to operate as nursing homes. There are thousands of others residing in uncertified nursing homes throughout the Commonwealth. Unfortunately, data increasingly demonstrates that the population of elderly nursing home residents in Virginia, as elsewhere, is subject to increasing levels of abuse and neglect. In response to the high number of reported nursing home negligence and abuse cases, the federal government has established a number of laws to protect nursing home residents.
What Constitutes Neglect and Abuse?
Neglect and abuse are not the same, although they are closely related and are both harmful.  A Richmond nursing home abuse lawyer can evaluate the facts and circumstances of your case to determine the type and extent of harm done to your loved one so that damages may be pursued.
Neglect
Neglect, in the context of a nursing home setting, is a failure to care for a resident patient in a manner that avoids harm and pain, or the failure to react to a situation that may be harmful. Neglect may or may not be intentional. A poorly trained aide with good intentions might not know how to provide proper care. Examples include:
Incorrect body positioning, which can causes limb contractures, nerve damage, and development of pressure ulcers
Lack of toileting or changing of disposable briefs, which often causes incontinence and results in residents sitting in urine and feces, increased infections, falls and agitation, indignity and pressure ulcers
Lack of assistance with eating and drinking, — which often contributes to malnutrition, dehydration, or choking
Lack of assistance with walking, which often contributes to muscle atrophy and lack of mobility
Lack of bathing, which leads to humiliation and poor hygiene
Lack of hand-washing, which often leads to infection
Lack of participation in activities of interest and stimulation, which leads to withdrawal and isolation
Ignoring call bells or cries for help
Abuse
Abuse, in the context of a nursing home setting, is the intentional infliction of pain or harm.
Forms of abuse include physical abuse, mental abuse, verbal abuse, psychological abuse, sexual abuse, and intimidation. Examples include:
Physical abuse from a staff member, another resident, or visitor from outside the facility, including hitting, pinching, shoving, force-feeding, scratching, slapping, and spitting
Psychological or emotional abuse, including berating, ignoring, ridiculing, or cursing a resident, threats of punishment, or deprivation
Sexual abuse, including rape, improper touching, or coercion to perform sexual acts
Intentionally substandard care, which often results in one or more of the following conditions: immobilization, incontinence, dehydration, pressure sores, infection, or depression
Rough handling during care giving, medicine administration, or moving a resident
Rely on a Richmond Nursing Home Lawyer
When you place your trust in a professional institution to care for a loved one late in life, it can be infuriating to discover that they have breached your trust and their legal standard of care.  A Richmond nursing home abuse lawyer understands how delicate these situations can be and can support you as you undertake the process of pursuing damages and justice.
If your loved one has been injured in a nursing home due to neglect or abuse, an experienced Richmond nursing home abuse lawyer can help. Call our firm today to speak with a member of our team.