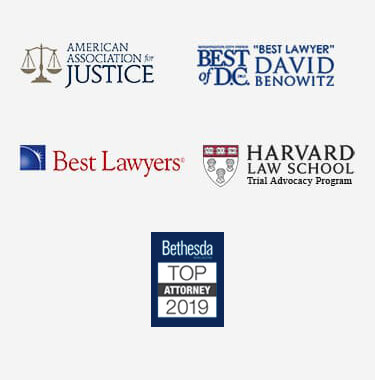 Prince William County Workers' Compensation Attorney
People who work in Prince William County who sustain on-the-job injuries or who have contracted an occupational disease may, in some instances, be eligible for workers' compensation. The intricacies of the laws pertaining to worker's compensation are such that anyone who has been injured at their place of work or as a result of their job should seek the advice of an experienced Prince William County workers' compensation lawyer who can help facilitate the legal process.
Prince William County is the second most populous county in Virginia and is part of the bustling DC Metropolitan region, which means thousands of people who live and work in Prince William County travel every day between the county and other areas of Virginia, such as Arlington and Alexandria, as well as the District of Columbia and sections of Maryland. Among some of the top employers in the region are a number of educational institutions, such as George Mason University, Stratford University, Strayer University and the University of Northern Virginia.  Other public sector jobs include work with the U.S. Department of Defense and the county public school district, while private-sector employers include Walmart, Wegmans Food Markets and Target.
Price Benowitz LLP does not handle workers' compensation cases in Virginia, but we can help you find an attorney who can help with your workplace injury claim.
Who Oversees Workers' Compensation Claims in Prince William County?
Nearly all employers and employees and nearly all workers' compensation claims in Prince William County fall under the jurisdiction of the Virginia Workers' Compensation Commission. Every workplace injury or occupational disease must be reported. The compensation claims process can be confusing, and it can take an inordinate amount of time. It's important for workers to understand their rights and to get full compensation for injuries and disease; a Prince William County workers' compensation lawyer who handles worker's compensation claims can guide claimants through the process and protect the claimants' interests.
Virginia employers are obligated by law to compensate most workers for medical expenses that arise when a job injury or illness occurs. Some people don't realize that they may also be eligible for additional compensation to cover lost wages if they have been disabled, either long-term or permanently. However, the amount of compensation may be reduced if a worker receives other types of assistance or benefits. Workers' compensation claims can also be subject to review of drug use, including some prescription drugs or alcohol.
The statutes and criteria for compensation claims are complex and the proper paperwork must be filed correctly and within certain time limits. This can sometimes be difficult if the worker is suffering from pain or is incapacitated by the injury. Sadly, mistakes and missed deadlines can lead to denial of a  legitimate worker's compensation claim in Prince William County, which is why it is important to retain an attorney who can shoulder this burden for you.
What if Your Injury or Illness Changes?
Injuries or occupational illness can also worsen, which may require revisiting an older claim or agreement in the need for more support. A Prince William County workers' compensation lawyer is a great asset in cases such as these because they are up-to-date on the latest changes to the law that can affect any claim, either negatively or positively. In cases where the original job injury or illness takes a turn for the worse and results in death, an attorney who is experienced with filing wrongful death claims is best-suited to facilitating potential compensation for the victim's surviving family, which can cover funeral expenses and burial costs as well as the loss of the individual's income for the family.
In addition to the obvious pains that come with a job injury or illness, stress and emotional turmoil can be a challenge as well. Particularly if your injury or illness was due to your employer's negligence or disregard for your health and safety. Your workers' compensation attorney can advise you of all of your rights and guide you through legal process in the search for a favorable legal settlement  or judgment. Legal representation is especially important if you are alleging that negligence on the part of the employer caused your injury.  That is because negligence is not always easy to identify and prove.
A Prince William County Workers' Compensation Lawyer Can Help
Any Prince William County worker with an injury claim, no matter how minor or how serious, should seek legal advice from someone who is well-versed in personal injury law and workers' compensation. Speaking to an insurance adjuster on one's own may result in errors or misspoken statements that can endanger a claim for damages. Damages may be awarded for the cost of medical care, rehabilitation, and other unforeseen expenses.
Hiring a qualified Prince William County workers' compensation attorney to handle this matter for you will allow you to concentrate on the business of getting well and moving on with your life, both professionally and personally.