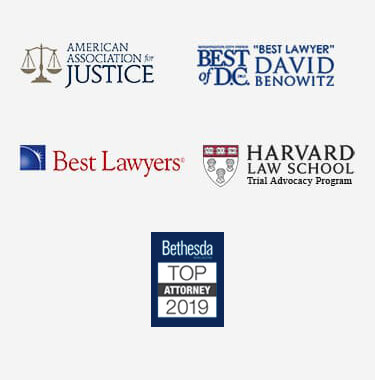 Prince William County Truck Accident Lawyer
Commercial trucking is an essential component of the economy of the United States. Transporting any number of different commercial and consumer good throughout the nation, trucks spend countless hours navigating the roadways. The commercial trucking industry seeks to maintain a high standard of safety but with millions of miles traveled every year, the potential for accidents to occur still exists.
Whether due to driver error, improperly maintained equipment, inadequately secured loads, or inclement weather, a truck crash can cause serious harm to those involved. If you are injured in a truck accident, contact a qualified personal injury attorney to discuss the details of your case; let our Prince William County truck accident lawyers fight for your legal right to compensation.
Common Causes of Truck Accidents
Tractor-trailers, big rigs, 18-wheelers; however they are referred to, the dangers remain the same. Determining precisely what caused a truck accident is essential to winning a lawsuit and receiving the compensation you deserve. A Prince William County truck accident lawyer could closely with all parties involved, including the police, insurance companies, emergency personnel, the trucking company, and, if necessary, private investigators, to discover the cause of an accident. Rest assured, whatever the cause, an attorney could work tirelessly to ensure someone's rights are represented.
Driver Mistake or Fatigue
Truck drivers spend far more time on the road than the average driver. More time on the roads, however, can lead to a greater potential for accidents to occur. Despite an industry-wide culture of safety, mistakes can happen – drivers exceed posted speed limits, fail to obey posted traffic control signage, and make unsafe lane changes. When these mistakes lead to injury, a driver and the company that employs him may be held responsible.
Additionally, with such a great number of miles traveled and hours spent behind the wheel, drivers can become fatigued. Often, drivers can push – intentionally or not – beyond their physical limitations. When a fatigued truck driver causes an accident, they – and the company that employs them – may be held liable for any injuries caused.
Improperly Maintained Equipment
Millions of miles traveled can cause serious wear and tear on equipment. Proper maintenance of trucks, trailers, and all the systems necessary to maintain safe and effective operation is essential to ensuring the safety of those on the roads.
When a company fails to perform this maintenance, it is only a matter of time before a catastrophic failure occurs. If a truck accident occurs as a result of improperly maintained equipment, those responsible can be held liable.
Compensation for Truck Accident Injuries
If someone is injured in a truck accident, you may be entitled to financial compensation for your injuries. In Virginia, there are three types of damages available to plaintiffs: economic, non-economic, and punitive.
Economic Damages
Economic damages are those damages which are usually easy to calculate. They include the immediate and future financial costs of the accident. These can include medical bills, the costs of treatment and rehabilitation, damages to one's personal property, lost wages, and/or decreased earning potential. In the extreme and unfortunate case that a death has occurred due to such an accident, economic damages could include costs associated with a funeral, burial, and other after-death arrangements for the deceased.
Non-Economic Damages
Non-economic damages are more difficult to quantify. These can include damages for pain and suffering that have occurred – or will continue to occur – as a result of the accident. Mental anguish, emotional turmoil, and other such psychological traumas can be claimed as non-economic damages. A compassionate and knowledgeable Prince William County truck accident lawyer could understand the stress and suffering that accompanies a truck accident and could work with someone to identify all possible avenues for recovery of non-economic damages.r
Punitive Damages
Punitive damages are very rare and are not frequently awarded in automobile and truck accident cases. However, if the conduct of the defendant rises to an absurd and willfully egregious level a court may consider awarding punitive damages in an attempt to punish the defendant for their willful and/or malicious behavior.
Let a Prince William County Truck Accident Attorneys
Truck accidents are stressful. Beyond recovering from physical and emotional injuries, the looming threat of financial turmoil is ever-present. Our Prince William County truck accident lawyers understand the anxiety that accompanies a truck accident and will work with you to ensure that your interests are represented.
If you are injured in a truck accident in Prince William County, let our team of compassionate lawyers focus on getting you the compensation you deserve so you can focus on putting your life back together – call our offices today for a consultation.