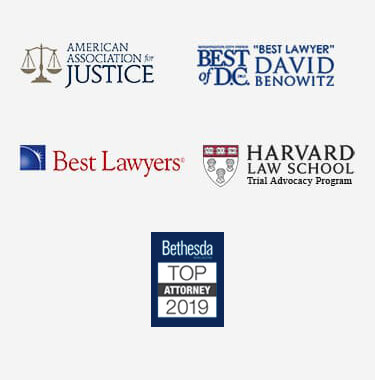 Prince William County Medical Malpractice Attorney
Greek philosopher Hippocrates instructed ancient physicians "to do no harm," and his words form the backbone of medical ethics today. When people seek medical treatment, they should be able to trust that the professionals involved in their care take these words to heart and practice a level of care that meets professional standards. Unfortunately, approximately 15 million people each year are harmed by preventable medical errors from the substandard care of negligent health care providers. Of these millions harmed, approximately 181,000 sustain serious injury, and nearly 100,000 lose their lives. For patients and their families suffering as a result of medical negligence, financial compensation may be available through a medical malpractice claim. A knowledgeable and skillful Prince William County medical malpractice lawyer can provide the representation you need to get the compensation you deserve. In Prince William County, and across other jurisdictions in Virginia, the attorneys at Price Benowitz LLP are ready to fight on your behalf.
What is Medical Malpractice?
Medical malpractice occurs when a health care professional owes a duty of care to a patient, but through negligent act or omission, fails to provide a standard level of care, and this failure results in patient injury. A medical error without resulting injury is not compensable; nor is a poor medical outcome not caused by negligence. However if substandard care harms a patient, that person or his or her surviving dependants may be able to obtain financial compensation for their suffering through a medical malpractice claim. A Prince William County medical malpractice lawyer can evaluate your case and discuss your options with you.
Do I Need a Prince William County Medical Malpractice Lawyer?
Plaintiffs are not required to obtain attorney representation in medical malpractice claims. However, anyone considering medical negligence litigation should bear in mind that malpractice insurers are represented by skilled attorneys determined to disprove your claim. Injured victims and their families deserve equally aggressive representation by highly-qualified attorneys. In Prince William County, Virginia, the medical malpractice lawyers with Price Benowitz LLP are dedicated to winning for the victims of malpractice the compensation they deserve.
The medical needs of the county are served by Prince William Hospital in Manassas, the county seat, and Sentara Potomac Hospital in Woodbridge, neither of which ranks among the top 20 hospitals in Virginia in U.S. News Best Hospital rankings. Nonetheless, medical negligence can still occur.
If you or a loved one has been injured in a Prince William County hospital, clinic, or medical facility, or if you have been harmed by a negligent health care professional, do not hesitate to contact a medical malpractice lawyer to explore your options for financial recovery. For a free consultation and evaluation of your claim, call the Prince William medical malpractice lawyers at Price Benowitz LLP for help.
What are the Causes of Medical Malpractice?
Medical malpractice takes many forms and can occur at the hands of anyone involved in a patient's care. Doctors, nurses, surgeons, anesthesiologists, radiologists, physicians' assistants, therapists, medical technicians, paramedics, dentists, and psychiatrists are only a few of the medical professionals who may be held liable if their medical negligence results in patient harm. Examples of medical malpractice include physician error, diagnosis errors, medication mistakes, surgical mistakes, birth injuries, and more. These preventable medical errors occur for a number of reasons:
Fatigue, depression, and burnout by the medical professional
High patient caseloads
Reckless decision-making
Inadequate nurse-to-patient staffing ratios
Poorly designed medical facilities
Insufficient reporting systems and lack of communication
Improper maintenance of facilities and medical equipment
Inadequate training in the use of medical devices and equipment
Unclear prescriptions
Failure to adequately assess a patient's symptoms and/or medical history
Failure to order necessary diagnostic tests or accurately read the results of diagnostic tools
Failure to monitor a patient's condition
By providing substandard care or neglecting to provide appropriate care, medical practitioners can cause grave harm, including traumatic brain injury, disfigurement, prolonged pain or illness, delay in treating curable conditions, and even wrongful death. By hiring a Prince William medical malpractice lawyer, victims may be able to gain financial compensation for their harm and losses suffered. Compensation may be available for medical expenses, pain and suffering, lost wages, lost income and benefits, funeral and burial expenses, loss of consortium, and other economic and non-economic costs of the injury. In some cases, punitive damages may be awarded that send a clear message to the medical community that negligence and substandard care will not be tolerated. Holding negligent medical professionals accountable protects not only the current victims of malpractice, but may also help prevent future occurrences. Contact a Prince William County medical malpractice attorney today.