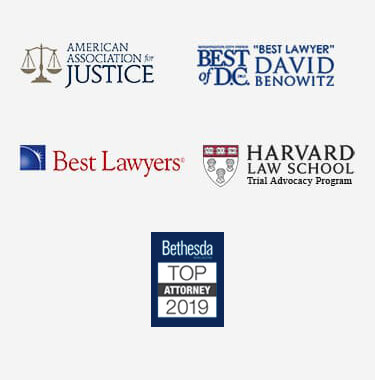 Prince William County Wrongful Death Lawyer
Wrongful death cases are unique from other personal injury cases in that they are completely governed by statutes. The Code of Virginia dictates exactly what must be pled in a wrongful death case, what evidence must be proven to succeed in wrongful death action, and how damages are calculated and proven. In these situations, it may be wise to consult with a local personal injury lawyer, who will know how to apply and navigate the Virginia Code statutes in Prince William County wrongful death cases.
In Prince William County, wrongful death cases start as soon as the decedent's family contacts an attorney after the untimely loss of a loved one. It is important for a Prince William County wrongful death lawyer to get involved as soon as possible in these cases to help in preserving necessary evidence and in making sure that the case is handled properly from the onset.
Dealing With the Family Instead of the Primary Victim
In personal injury cases, the attorneys typically have the benefit of dealing with the injured party and communicating with the injured party during his or her recovery. They are able to talk to the injured individual about how the injury affected his or her life, occupation, well-being, and interactions with family and friends.
In a wrongful death case, the attorney will typically have no interaction with the decedent. They will deal only with the decedent's beneficiaries or their family members. Lawyers may also interact with other loved ones, friends, or people that knew them well. In these types of interactions, the attorney's job is especially difficult. The lawyer must show compassion to these individuals who have lost a loved one, but at the same time, they must also work very hard to prove the damages that are allowable by the law and must therefore ask the family tough questions about their relationship with the decedent, about the decedent's occupation, their future and things of that nature. Thus, Prince William County wrongful death attorneys have to balance showing respect to the families or beneficiaries while still asking tough questions.
Investigating a Wrongful Death Claim
The process involved in investigating a wrongful death case is very similar to the process of investigating other personal injury cases. This includes investigating how the accident occurred by looking for evidence into how the accident took place, whether it be witness statements, police reports, video statements, audio statements, or similar things of that nature.
Typically, the difference between wrongful death actions versus a personal injury action is there will be a more in-depth investigation in a wrongful death case. It is going to be a bit more extensive, meaning more parties are likely involved in investigation and more questions are asked. It helps to have the experience of a local wrongful death lawyer, in Prince William County, in these cases.
Difficult Investigatory Subjects
Sometimes in a wrongful death action, investigations reveal things that can be uncomfortable to talk about. Attorneys experienced in wrongful death matters know how to have these difficult conversations with their clients.
Things that are difficult to talk about in a wrongful death action may include the nature of the relationship between the decedent and the family, the decedent's actual worth in terms of their future earnings, and, the most difficult topic, whether there was any contributory negligence. Contributory negligence can be a bar to recovery in a wrongful death action, just the same way it can be a bar to recovery in other personal injury cases. When someone who is deceased is accused of contributing to their own death, it is very difficult for the family to grasp and it is very difficult for everyone involved to understand that the decedent may have been at fault in his or her own demise.
Types of Damages in Wrongful Death Cases
Different types of damages are available in a Prince William County wrongful death case, and they are governed by Virginia statute. They include pecuniary damages and non-pecuniary damages; they are present in the second paragraph of the damages statute. Damages that can be claimed during a wrongful death case can get complicated, and it is beneficial to speak with an attorney.
Duration of Wrongful Death Cases
It is impossible to say how long wrongful death cases will take from start to finish. While this is one of the most common questions, it is one of the most difficult to answer. Wrongful death cases will take as long as necessary to help a family achieve a satisfactory resolution.
Generally, the statute of limitation for a Prince William County wrongful death action is 2 years from the date of a person's death. There are certain instances upon which the statute of limitations may be extended, but the minimum statute of limitation for wrongful death action is always going to be 2 years. This allows ample time for investigation prior to filing a lawsuit and any pre-trial settlement discussions. Even if a lawsuit is filed near the end of the two-year period, that does not necessarily mean the case will go to trial as soon as it is filed.
What Factors Affect Case Length
The length of time depends on a variety of factors including how complicated the cases is, how many experts will be required during damages phase of the case, what jurisdiction the case has been filed in, the length of time between the date of loss and the date the case is filed, and the amount of discovery that is propounded within the discovery phase of the case. Other things that may influence the time period from date of filing to the trial date include the necessity to depose certain witnesses or retrieve certain tests, and evidence that each side may need to find depending on the unique facts of the case. Also, both counsels' available trial schedule can impact the trial's timing.
A wrongful death case is completed when one of three things happens: first, the case is settled through settlement process and amicable settlement is approved by the court; second, the case is resolved in a verdict by jury or judge favorable to the plaintiff; or third, the case is resolved in a favor of the defendant, meaning that the defendant is not held liable for the death.
Settling or Going to Court
Every case is unique in its nature and damages, and typically an experienced wrongful death attorney in Prince William County is not able to forecast whether the case will settle in trial, settle by a judge or jury, or whether the case will be able to be settled outside of court. While a high percentage of cases do not go to trial verdict, an experienced attorney will prepare each case like it will go to trial in order to settle the case with the favorable results.
The benefit of achieving an out of court settlement is that the client will have more influence into the outcome of the case. They are typically more involved in the process and they are making the ultimate decision. When taking the case to a judge or a jury, there is typically the potential for a higher monetary award, however, there is also the risk of a lesser award or a defense verdict. Thus, there are risks in both types and in both options.
Goals of a Prince William County Wrongful Death Attorney
Unfortunately, wrongful death attorneys in Prince William County cannot do what every family and every loved one wants to see happen in the case, which is to undo the untimely demise of a loved one. Because all we have is a monetary system to compensate families and beneficiaries for their loss, the approach for any wrongful death attorney is to maximize the recovery for the beneficiaries so that the loss of a loved one can in some way be minimized.