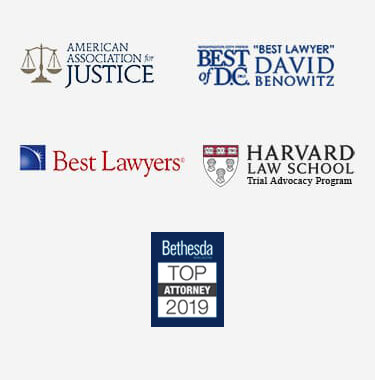 Medical Mistakes To Avoid Following a Truck Accident in Fairfax
When someone is injured due to the negligence of another, their medical treatment and medical bills may be a primary source of the calculation of their compensation. Even though people generally want to go on with their lives and deal with inconvenience as little as possible, when someone believes they were injured as a result of another person's negligence, it is important to follow up with that medical treatment.
It is important  if you have been involved in such a case, that you contact a truck accident attorney immediately. A knowledgeable lawyer will be able to assist in recovering damages and helping you avoid the following mistakes.
Failure to Follow Up with Medical Treatment
Following up with medical treatment is incredibly important. When someone refuses treatment at the scene despite knowing that they are injured, that is prime grounds for an insurance company to try to argue that the injuries the person suffered are not severe or are not related to the traffic accident.
Not receiving treatment at the scene, gaps in treatment, or gaps in medical coverage are major areas for insurance companies and insurance company attorneys to pursue when defending a negligence case involving a Fairfax truck.
These cases are often viewed as prime for defense verdicts or for low offers to resolve. When someone does not follow up with treatment or refuses treatment, the only inference that a defense attorney can see is that the person is okay and is not really hurt.
Not Seeking Immediate Medical Attention
If the injured person comes in later and claims more severe injuries, the defense can point to the time they refused or failed to follow up with treatment and argue that they were not hurt so badly that they needed treatment at the time because they failed to follow up. It is important that someone gets the treatment they need to recover. Continuous treatment as ordered by a physician leads to the best chance for a full recovery.
In the context of a personal injury case, that also leads to the best chance for a favorable disposition. It demonstrates that the treatment was continuous and the doctor's orders are followed. This keeps the chain going that it was all reasonably related to the injuries suffered as a result of someone else's negligence. Refusing to follow up with medical treatment is often the biggest medical mistake an individual can make following a Fairfax truck accident.
Not Contacting An Attorney
Generally, a person should contact an attorney as soon as they are physically able. When someone is in a hospital, on pain medication, or otherwise focusing on their recovery, they can wait. When it is urgent, a person can have a family member contact an attorney on their behalf. As soon as the person is able and they feel up to it, it is in their best interest to contact an attorney as soon as possible.
Attorneys can help someone understand legal processes, legal procedures, and all the different things happening on the attorney's side of the case including insurance procedures, statements, delays, and what the at-fault party's part of the criminal or traffic case may be. They can answer questions that can help that individual understand what is taking place. They also can give the injured person a realistic timeline as to when they can expect the case to be resolved.
An attorney will be able to properly handle an individual's case legally, and assist their client in avoiding any medical mistakes following a Fairfax truck accident.