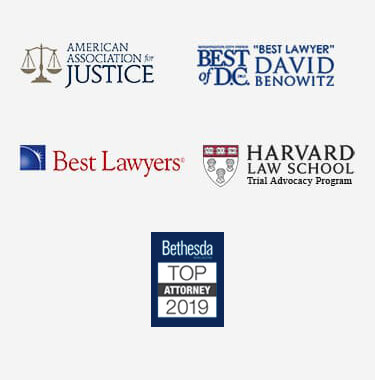 Fairfax Truck Accident Damages
There are many legal processes an individual must face after being involved in a truck accident. Apart from medical care, an individual must worry themselves with recovering damages and ensuring that their lives are returned to normal. This can often place unwanted stress on the shoulders of the injured person.
To determine the degree of damages you may be entitled to after a Fairfax truck accident, it is pertinent that you contact a Fairfax truck accident attorney immediately. A knowledgeable lawyer can help to effectively argue for the maximum amount of damages you should be awarded.
Recoverable Damages
Generally, if someone is injured due to the negligence of another and it results in an accident, that person can recover special damages. That includes medical bills and lost wages. They may also recover general damages, known as pain and suffering, loss of convenience, and things of that nature.
In limited cases, a person may also be entitled to punitive damages.
Caps on Damages
Generally, there are practical caps on damages because the limits on coverage act as a cap to what is available. There are also punitive damages caps in Virginia.
Common Causes of Truck Accidents
There are many common causes of truck accidents. The main causes include:
Excessive speed
Failure to pay attention to road conditions
Failure to keep adequate stopping distance
Failure to make proper turns
Improper backing
Lane changing issues where trucks fail to gauge their blind spots
Distracted driving
Tired and fatigued driving
Property Damages
Typically, the at-fault party pays property damage. However, that may occur in a variety of different ways. The primary way an individual may be paid is through a contact between insurance companies. The attorneys do not normally get involved during property damage disputes, and are typically settled between the insurance carriers.
When an individual is not at fault, their auto insurance typically does not pay for their personal injury damages. The auto insurance company covers property damage and would recover from the at-fault party through inter-company compact. If an individual has medical payments coverage, their company will pay for that. If an individual is not at fault, the other person's insurance company would cover their medical bills and general claims.
Role of an Attorney
An attorney will help their client recover damages when they are injured in a truck accident. The attorney helps the client understand claims work and how potential demands or lawsuits are drafted.  They work with their client to develop a proper demand package, help file suit if necessary, and facilitate any processes necessary after a suit such as litigation, mediation, or some other means of alternative dispute resolution.
To determine the amount of damages you may be entitled to after a truck accident in Fairfax, it is important to contact an attorney as soon as possible.