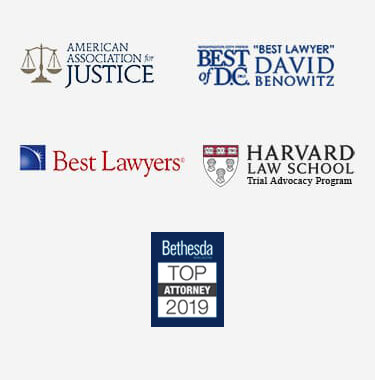 Filing a Truck Accident Case in Fairfax
After an individual is involved in a truck accident in Fairfax, there are suddenly many legal processes that need to occur. One of the most important procedures involves filing a truck accident case in Fairfax court.
For an individual to ensure they are taking the best legal route possible after their accident, it is pertinent that they contact an experienced truck accident lawyer. A seasoned attorney will help you file your truck accident claim in Fairfax, and assist in maximizing any potential damages you may be entitled to.
Important First Steps
Before filing a truck accident case in Fairfax, a person and their attorney should investigate the entire case. They will want to understand the liability of the case, identify who is at fault, identify the parties, know what proper entities must be served, and conduct a thorough investigation as to the facts of a case. The attorney will also want to know about damages, help the client who was injured, know how they recovered, and identify any pitfalls.
Filing a Claim
Claims are usually initiated in two different ways after a Fairfax truck accident. Initially, claims begin by filing a demand on the at-fault driver's insurance company. This is done by including a statement as to why the at-fault person is liable, what their liability is, and the extent of the injuries and damages claimed.
An attorney who practices regularly in Fairfax truck accidents will be well-versed in drafting demand packages to maximize their client's claims. If the case cannot be resolved in the demand phase, a lawsuit can be filed. This lawsuit can be filed in the Fairfax County General District Court or the Fairfax Circuit Court, depending on the amount of damages of claims.
The phrase 'filing a claim' is a general term, and can refer to several different things. People commonly think of 'filing a claim' as making a demand on the insurance company. If someone means 'filing a claim' as in filing a civil action in the circuit court or the general district court, that is also sometimes called 'filing a claim'. It can often mean two different things.
Process After Filing an Action
Filing a civil action is a procedural step that preserves the person's rights to do so moving forward. Just because someone files a civil action does not necessarily mean they will continue to a judge or jury verdict.
In many cases, filing the action is necessary to achieve the best resolution from the insurance carrier. In other cases, it triggers other mandatory procedures in their ability to do things like mediation or alternative dispute resolution.
Where to File a Claim
There are two main courts where someone could file a truck accident case in Fairfax. These are the Fairfax County General District Court, which is located on Chain Bridge Road in Fairfax and the Fairfax Circuit Court, located in the same courthouse complex on the upper floors.
The Fairfax General District Court handles matters in which the jurisdictional limit is $25,000 or less. The circuit court handles matters that include the jurisdictional limit of more than $25,000. In addition, if the matter occurred in the City of Fairfax, the town of Vienna, or the town of Herndon and the party seeks an amount in controversy or a jurisdictional limit of under $25,000, those specific general district courts may be utilized.
However, the city and the individual towns do not have their own circuit courts. No matter what, if it is a circuit court case, it is heard in the Fairfax County Circuit Court, but it may be in the individual town or city general district court, depending on where the accident occurred.