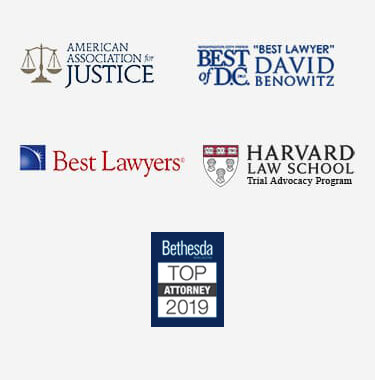 Fairfax Hit and Run Truck Accident Lawyer
Under Virginia law, when someone is involved in an accident, they are required to take reasonable steps to identify the owner of the other property and report the accident. If a person fails to do so, they are committing a hit and run.
It is not uncommon for a truck to be involved in a hit and run accident in Fairfax because they are fleeing the scene or because they simply did not realize they are involved in an accident due to the size of their truck.
In a hit and run accident claim, it is important for someone to work with a Fairfax hit and run accident attorney who can determine the individuals involved, which party is at fault, and how these entities can be located or proceeded against. It can be complex, so an experienced personal injury attorney's help will be essential.
How Hit and Runs Occur
A hit and run accident occurs when someone is involved in an accident and they leave the scene without providing their contact information. There are different standards under the criminal code where a hit and run action may be a misdemeanor, a higher-class misdemeanor, or it may even be a felony under certain circumstances.
Common ways for hit and run accidents to occur in Fairfax include sideswiped cars, unattended property, drunk drivers, people that simply are not paying attention. People with criminal records who are trying to make sure they do not get in further trouble and people with immigration consequences are often involved in hit and run accidents.
Complications
Hit and run accidents can be complicated because often the other driver is unknown. If the other driver is unknown, a person cannot go after their insurance company. They do not have another person to blame for the fault in the case.
An individual would prove that another party was at fault for damages rather than their own driver because there is no contributory negligence. Then, when filing the suit of the specific procedures, the person must go into proceedings and pursue their own company's uninsured or underinsured motorist coverage.
Damages
The types of damages that are recoverable in hit and run accidents are the same as those available in all other accidents. There may also be punitive damages available based upon the type of accident alleged.
On occasion, the damages are different in a hit and run case and can actually be negative for the person involved through no fault of their own. This is because when the hit and run driver cannot be identified, there is no insurance to go after. That means if a truck with a large insurance policy is involved in a hit and run accident but the authorities cannot locate the truck, the injured person's lawyer cannot proceed against them for fault because they are not located. This consideration regularly comes up in hit and run cases.
Contacting an Accident Attorney
The first thing a person should do after being involved in a hit and run truck accident is to seek emergency medical treatment when necessary. Then that person should follow up with any recommendations of their physician. The person should contact the police right away at the same time they contact medical treatment if needed.
After those two issues are resolved, a person should contact an experienced truck accident attorney right away in order to begin building their case.