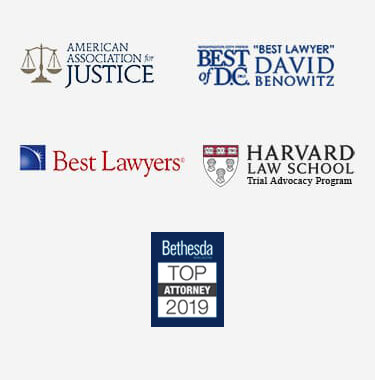 Fairfax Head-On Collision Lawyer
A "head-on" collision is where two vehicles impact each other with their front-ends; the opposite of a head-on collision is a rear-end collision. A corollary but not identical type of collision is when one vehicle crashes head-on into the side of another vehicle which is called a T-Bone collision.
A head-on collision occurs when one vehicle crosses the center line and hits another vehicle. If you have been involved in a head-on collision, it may be difficult to determine who is at fault. Even though the damages are quite significant for a head-on collision, recovery is difficult without determining who is liable and without excluding contributory negligence.
An experienced Fairfax car accident attorney can assist you in making a recovery in a head-on collision case by first ascertaining who is at fault and then determining what level of damages may be recoverable as a matter of law.
Common Causes
The most common causes of head-on collisions are a vehicle crossing the center line, a vehicle failing to yield the right of way, a vehicle failing to ascertain road signs such as turns on the road or lane divides, and a vehicle failing to keep adequate lookout during wet, snowy, rainy or foggy conditions.
Because Fairfax follows the doctrine of contributory negligence, which prohibits recovery if someone is even 1% at fault, it is important to know and recognize that an insurance company may deny liability if someone is at fault in a head-on collision case. This may be true even if the fault is not as readily attributable to a person and if they are not charged for the head-on collision. An experienced head-on collision lawyer in Fairfax can help to investigate any potential fault.
Common Injuries
Head-on collisions often result in serious injuries because there is often a huge amount of force involved in these accidents. Injuries often occur because the impact may occur near the driver's side, the impact may push back the engine and other heavy parts of the vehicle into the driver, and the impact may result in airbag deployment. The injuries that result are often very serious.
Head-on collisions, often result in concussions, head injuries, or other injuries that may take time to present themselves. If someone is feeling uncomfortable, dazed, or otherwise injured as a result of a head-on collision, they should seek medical assistance as soon as possible.
Importance of Seeking Medical Assistance
If someone feels that they have been injured in any way as a result of a head-on collision, they should seek medical assistance as soon as possible. Even if a person does not notice any physical discomfort immediately after an accident, they should still consult a healthcare professional just in care. However, it is important to keep in mind that if they have not been injured, it is not appropriate to seek medical treatment solely for the purpose of trying to garner a claim against the other driver. 
In any case, not just in head-on collision cases, it is important to follow up with an individual's doctor to make sure that the person is following doctor's protocol in receiving the proper treatment. In any case, not just head-on collision cases, the insurance companies try to minimize the person's damages. That means they minimize their claim by arguing that the injured person did not actually receive the recommended treatment, or that because of gaps in treatment, they failed to follow doctor's orders and therefore were not as injured that they claim. Following doctor's orders, going through physical therapy if required, and following up with a specialist that requires a primary care physician can help eliminate those gaps in treatment.
What to Do After an Accident
Firstly, if someone has been injured, they should seek emergency medical treatment before they follow-up with a lawyer. Second, the driver should contact the police. If the police came to the scene, they should be readily available to give the police a statement regarding the head-on collision. Third, the driver should refrain from giving statements to the at-fault driver's insurance company because they are adverse to that individual and not acting in that individual's best interests. Finally, they should contact an experienced Fairfax head-on collision attorney.
Working with an Attorney
The first steps a head-on collision attorney in Fairfax will take in a collision case, like in other cases, will be to try to determine who is at fault, to what degree are they at fault, and what can be done to try and determine liability. The attorney will also need to know what parties are involved, what other information may need to be gathered, and if there were independent witnesses.
An attorney will want to determine what the damages are as soon as possible, but typically, determining proper liability is the first step in the case. This includes determining who the parties are, who the party's insurance companies are, and who witnesses may be. All of the components that will help determine liability and assist the attorney in making a good decision on that can be crucial.