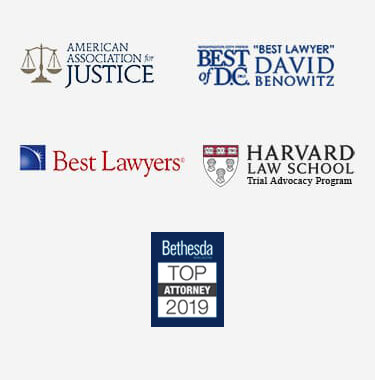 Emergency Room Medical Malpractice Lawsuits in DC
Data from the National Center for Health Statistics at the Centers for Disease Control and Prevention reveal that well over 130 million visits to emergency rooms happen each year, with more than 16 million of those resulting in hospital admissions.
Always standing ready to treat patients who have fallen ill or been injured in sudden or traumatic ways, these facilities represent a crucial place to turn during times of panic and distress.
For most ER visitors, the care they receive is competent and effective. However, there are too many instances in which medical negligence on the part of staff or physicians can result in additional harm. When this occurs, filing an emergency room medical malpractice lawsuit in DC may be the best way for victims to secure the financial compensation they deserve.
Common Factors Leading to ER Malpractice Claims
Emergency rooms by nature are chaotic, nerve-wracking places where every day brings a different set of challenges, putting attending staff and physicians under a great deal of stress. Making matters worse is the fact that ER facilities across the country are often plagued by under-staffing and overcrowding which can lead to cases of actionable medical negligence.
The pressure placed on emergency room physicians to cycle patients through the diagnostic process as rapidly as possible may unfortunately create an environment in which malpractice can occur with alarming frequency.
Typical Emergency Room Malpractice Scenarios
According to a national study of malpractice claims published in the official journal of the Society for Academic Emergency Medicine, misdiagnosis and failure to diagnose a serious medical condition are among the most frequently occurring types of emergency room negligence, but there are a number of other errors and omissions committed in connection with ER visits which regularly give rise to emergency room medical malpractice lawsuits in DC, including:
failure to prioritize patients based on seriousness of condition
failure to conduct thorough medical examination
failure to order appropriate tests
misinterpretation of lab results, x-rays or other diagnostic tools
failure to take comprehensive patient medical history
failure to promptly diagnose heart attack
Improper administration of anesthesia
use of contaminated or compromised blood products
failure to consult with specialists, when condition indicates a need
premature discharge of patient
Why Victims File ER Medical Malpractice Lawsuits
When tragic consequences follow acts of emergency room malpractice, no amount of money is likely to make the victim or their family whole again. However, it is important for those harmed by such negligence to realize that substantial financial compensation may be available which can at least facilitate some degree of recovery.
Successful plaintiffs in emergency room medical malpractice lawsuits may be able to receive payment for things such as past, present and future medical bills, physical pain and suffering, emotional distress, loss of wages and earning capacity, funeral expenses where applicable and more.
Establishing Emergency Room Medical Malpractice in DC
The process of pursuing compensation in the aftermath of emergency room malpractice in DC is always an extremely fact-intensive one.
It will be necessary for injury victims and their attorneys to establish the applicable standard of ER medical care under the specific set of circumstances at issue and also show that the treatment actually rendered was a downward departure from that standard.
Proving a causal connection between the negligence alleged and the damages suffered as a result will require an exhaustive review of medical records, testimony from expert witnesses and the deployment of persuasive legal arguments on the injured party's behalf.
Dedicated Advocacy for Victims of DC ER Malpractice
Though it is certainly true that the standard of practice for emergency room physicians is often a bit different than that applied to medical professionals working in other treatment settings, victims of ER negligence need to know that help in securing fair compensation is within reach.
If you would like to learn how an attorney with our firm can assist with DC emergency room medical malpractice lawsuits, contact us today.