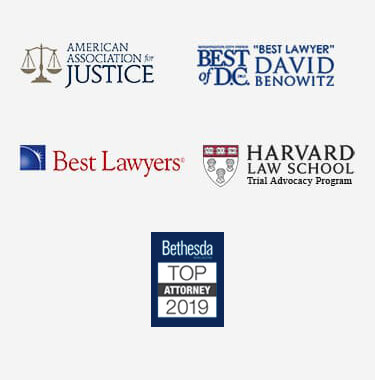 Zantac Lawsuit Damages
The Food and Drug Administration (FDA) has recently declared that the antacid drug ranitidine, which is frequently sold under the brand name Zantac, contains dangerous levels of a probable carcinogen known as N-Nitrosodimethylamine (NDMA). If you are currently taking Zantac or any of its generic counterparts, you should speak with your health care provider about stopping your use of the drug immediately.
If you have sustained a severe illness such as cancer due to your use of Zantac, you should also reach out to a skilled personal injury attorney as soon as possible. An experienced Zantac lawyer could review the details of your case to see if you might be entitled to recover compensation for damages. Reach out to learn about your eligibility to recover Zantac lawsuit damages from the drug manufacturers in either a class action lawsuit or an individual personal injury lawsuit.
What Is Ranitidine?
Ranitidine is a drug used by millions of people to treat heartburn, acid reflux, and other gastrointestinal problems. It is a histamine H2-receptor antagonist, also known as an H2 blocker, that people use to reduce the acid levels produced by their stomachs. Some doctors have also prescribed ranitidine to treat allergies. Ranitidine can be taken orally or by injection.
What Kind of Claims Could a Person File Against the Drug Manufacturers?
A person who has taken Zantac or its generic counterparts could file different types of lawsuits against the drug manufacturers.
Class Action Lawsuit for the Purchase Price of the Drug
Anyone who has purchased ranitidine is eligible to take part in a class action suit against the manufacturers to recover their purchase price. In this type of class action suit, claimants would not need to demonstrate that they suffered harm from their use of the drug. Claimants would only need to provide evidence that they purchased the drug.
Class Action Lawsuit for Actual Damages
If a person has regularly taken Zantac for an extended time, usually a year or more, and has been diagnosed with a type of cancer, they could join in a class action suit with thousands of other people across the country who were similarly affected.
Participating in a large class action suit is advantageous because the litigation process is relatively cheaper and more manageable. The claimants in the class action suit would argue for damages on the grounds that they would not have purchased the drugs if the manufacturers had properly warned them about the drug's cancer-causing risks. An attorney can assist with joining a class action suit and can advise claimants throughout the process.
Individual Personal Injury Lawsuit
If a person has regularly taken Zantac and then developed a type of cancer, that claimant could also file a personal injury suit against the drug manufacturer for individual damages. In a personal injury suit, the claimant's attorney would need to show that they suffered actual losses or injuries resulting from their use of Zantac. An experienced attorney can meet medical experts to review relevant medical records and scientific reports to demonstrate that the claimant suffered damages. The most common type of cancers typically seen in cases involving NDMA include liver cancer or lung cancer.
In a personal injury lawsuit, skilled legal representatives work to maximize the recovery of damages against the drug manufacturers. Different states set different limits on the amount of recoverable damages, but generally, a claimant would be entitled to receive full compensation for any economic losses that they have suffered, such as for their medical and rehabilitation costs and lost wages. Claimants may also be eligible to recover compensation for non-economic damages such as pain and suffering as well as mental anguish.
Contact a Zantac Attorney Today
If you took Zantac to treat a medical condition and have been diagnosed with cancer, let a skilled attorney help you seek the compensation you need. A qualified attorney can advise you as to whether your best option is to file an individual claim or to join in a class action suit. With the help of an experienced attorney, you may be eligible to recover Zantac lawsuit damages. Schedule a consultation today to discuss your case, your rights, and legal options.