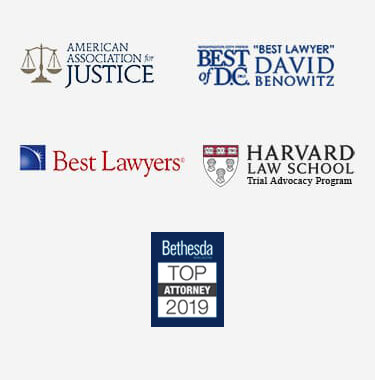 Our Approach to DC Traumatic Brain Injury Cases
We here at Price Benowitz take traumatic brain injury cases very seriously. We understand that that these are very serious and significant injuries that are sustained by individuals through no fault of their own. We also understand and appreciate the fact that a traumatic brain injury may not be easily appreciated by someone outside of this profession.
For example, a person who has sustained a concussion or other traumatic brain injury and is having short term memory loss issues or other cognitive deficits may have a difficult time presenting that claim as compared to someone who has sustained multiple broken bones or suffered a loss of a limb.
We understand the manner in which traumatic brain injuries occur. We also understand the typical manner in which these injuries present themselves and the manner in which these injuries are treated.
Because we are familiar with these injuries, we are well-suited to present TBI claims to either a judge or a jury in order to maximize the recovery. We here at Price Benowitz take all of our cases very seriously with special evaluation for all the traumatic brain injury cases.
Why We Fight for Our Clients
We here at Price Benowitz are dedicated to helping victims of traumatic brain injuries in DC because we understand how significant these injuries are, how they can affect both the financial well-being of the client and also, their overall daily activities.
Since these claims are so significant and can be very difficult to present, we take a certain amount of pride in representing clients, who have suffered traumatic brain injuries and presenting those claims effectively and efficiently to receive the best recovery possible.
Do you have to pay upfront for a consultation?
There is no fee for a consultation and there are no upfront fees for any representation. All of the DC traumatic brain injury cases at Price Benowitz are handled on a contingency fee basis. This means that no attorney's fees will be paid until there is a recovery.
Cost of Retaining a Lawyer
There are no fees to retain a TBI lawyer in DC. All of the fees are paid out of the recovery. Likewise, Price Benowitz will pay any and all cost necessary with the processing of the claim and/or presenting the claim or furthering the claim through litigation.
If for any reason there is no recovery, the client is not responsible for reimbursement of the costs.
Benefits of Hiring a Law Firm v. Solo Practictioner
The benefit of working with a law firm is that a law firm has the means necessary to see a case all the way through litigation.
Traumatic brain injury cases require the use of expert witnesses should the case be presented to a judge or a jury. These experts can be expensive. A sole practitioner may be unwilling or unable to pay the costs necessary to see the case throughout trial.
How We Build Strong Attorney-Client Relationships
We here at Price Benowitz build strong attorney-client relationships by having an open dialogue with the clients. We also have a good working relationship with our clients because we provide a thorough, honest assessment of all the claims that we are handling.
Fortunately or unfortunately, clients do not always like to hear any issues or problems that may play into his or her claims, but ultimately, the clients are better served to know this information, know it as soon as possible, and work with the attorney to minimize any effects that it may have. We believe that providing the clients with open, honest and thorough investigations and evaluations of the claims enables a good and strong working relationship between the attorney and the client.
Role of Trust in a Strong Attorney-Client Relationship
Trust is a very important factor in the attorney – client relationship. Ultimately, the attorney and the client have to trust each other. It is very important for a DC traumatic brain injury attorney to trust what the client says so that the attorney can then use this information to make certain representations. If the information provided by the client is not accurate, then it can have a significant effect on the claim. Likewise, there will likely come a time during the course of the case where the client will have to trust in the recommendation or advice provided by the attorney.
Again, it is all of the initial factors and communications between the parties that form the basis of this trust and ultimately, because we here at Price Benowitz provide thorough service, we enjoy a trustworthy relationship with our clients.