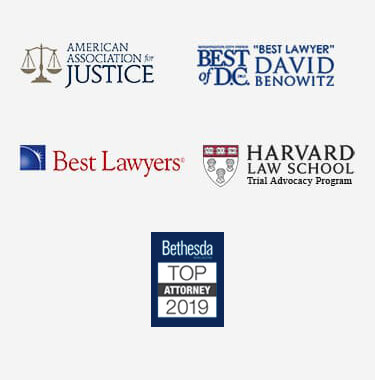 Factors That Lead to Boating Accidents in DC
Though boating accidents are not nearly as prevalent as those involving vehicles, they can cause injuries as serious and life-threatening as any other mishap.  The latest research by the U.S. Coast Guard reveals that boating accidents cause approximately 750 deaths, at least 3,500 injuries, and roughly $36 million in damages to property in the United States every year.
This is why all who own or operate private motorized watercraft (including Jet Skis) must be registered in the District (in effect, licensed) after participating in proper courses on water safety and their responsibilities as a boater, then passing a written exam – just like a driver's license. The DC Metro Police's Harbor Patrol (and the U.S. Coast Guard) can ticket a boater on the Potomac who is not registered, and "boating without a license" brings fines, just like driving a car without a driver's license (though the fines are only a few hundred dollars).
If you are injured in a boating accident call and schedule a consultation with a DC boat accident lawyer to discuss your claim.
The Most Dangerous Boating Injury Accidents
This same recent Coast Guard research noted quite a few factors that contribute to boating accidents.  The five most prominent include:
Operator inexperience
Inattentive behavior by the boat's operator
Excessive alcohol consumption
Excessive speed
Failure to properly look out for other boaters (and swimmers or skiers)
Many boating accidents, and the injuries that result from them, are the product of negligence that would have been easily corrected by a responsible boater, simply by paying attention to their surroundings on the water.
Boating Injury Victims Have The Same Civil Remedies As Accident Victims On Land
The same rules that apply to more traditional injury victims apply to those who are hurt on the water due to someone's negligence or willful intent.  They are also allowed to sue for the same damages (medical bills, lost wages and benefits, pain and suffering, and wrongful death).  But the process is a bit different because the bureaucratic mechanics for reporting the accident are different, and the accident scene is literally a "fluid" one.  So, investigating the mishap that caused the injury is done by your lawyer a bit differently, even if he or she arrives at the same end in assembling the evidence.
Even so, many of the above factors into boating injuries have their source in negligence, which is the primary basis for successful personal injury lawsuits that enable victims to recover damages.
Contacting Legal Representation For Help Filing A Claim
If you or someone you know has been injured in a boating accident, call an injury attorney today to discuss your claim and how to proceed. An experienced lawyer will be able to look at the various factors that went into your accident and help you fight for the damages you deserve. Call today to schedule a free consultation and discuss your case.