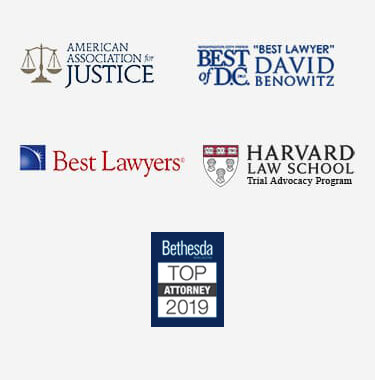 Loudoun County Wrongful Death Attorney
A sudden death is hard on everyone involved.  When that death is the result of someone else's negligence, or intentional act, the grief can be catastrophic. Those left behind are left to deal with such demands as funeral arrangements, while at the same time coping with the emotional impact of the loss.  If the deceased was a financial provider, the toll can be even worse, as family members and other dependents can be left with serious financial struggles in the wake of the tragedy.  If you have lost a loved one due to someone else's carelessness or negligence in Loudoun County, it is your right to hold them liable for the hardships you have endured. A Loudoun County wrongful death lawyer with our firm can help you do that, assisting you in recovering appropriate compensation that can pay for unexpected funeral expenses, lost wages, and pain and suffering.
Wrongful Death and Possible Damages
The definition of wrongful death is fairly straightforward: death due to negligence, recklessness, or intentional act on the part of a person or entity. Many wrongful death suits are filed against employers.  Damages may be sought on behalf of deceased children and infants as well as adults.
Emotional anguish is typically a big part of the damage accrued due to wrongful death. The loss of a loved one, a companion, or the parent of surviving children, is traumatic and often times the individuals affected are ill-prepared to deal with the financial consequences. Funeral preparations are costly and demanding, at a time when survivors are least likely to be mentally, emotionally and fiscally available.
A Loudoun County Wrongful Death Lawyer Can Help
A wrongful death attorney in Loudoun County can assist with:
Guidance and advice for moving forward and attending to family affairs
Seeking reasonable compensation for unexpected loss of income
Assist the survivors in meeting the costs of funeral and burial expenses
Maximize recovery of punitive damages due to recklessness leading to wrongful death.
Covering the expense accrued during hospitalization of the victim prior to dying of injury due to the incident
Ensuring that the beneficiaries are represented and distributed reasonable recovery compensation
Concise calculations of damages, to see what compensation survivors are entitled to. They include estimated dollar value of the deceased spouse's homemaking duties.
Virginia law has different provisions according to the different types of wrongful death. A personal injury attorney in Loudoun County will help you navigate the complications and ensure that you're receiving your just entitlement and the appropriate beneficiaries are compensated under the full extent of the law.
The information that is required to successfully assess and seek the appropriate value of a settlement depends on the situation surrounding the wrongful death case.
Wrongful Death Cases in Loudoun County
The different types of wrongful death scenarios include, but are not limited to:
Company liability due to failing, faulty or tampered with products
Medical malpractice
Vehicular accidents: auto, truck, motorcycle
Incompetence during first responder (medical care)
Work related illnesses and accidents
Criminal negligence
The different types of cases need to be assessed differently, and the information gathered must be relevant to the circumstances surrounding the death. The condition of the family members must also be taken under consideration in order to properly configure a monetary claim. If other determining factors come into play, and other professionals need to be consulted, a Loudoun County wrongful death attorney can determine which expert needs to be enlisted, the right questions to ask, and the correct way to file the documents that are needed to accompany a claim.
According to the most recently-available statistics, roughly 95 percent of personal injury cases are settled out of court, with settlements agreed upon between the acting attorneys. As for the remaining cases that do proceed to trial, larger settlements are usually favored by trial judges as opposed to jury. In any case, the surest way to achieve a just settlement in a wrongful death case in Northern Virginia is enlisting the services of a high-caliber Loudoun County wrongful death lawyer.
At our firm, we know that in the aftermath of a loved one's death, the added stress of a lawsuit is often the last thing you desire.  We also know that no amount of money can turn back the clock and correct the loss you have suffered.  However, the financial security provided by a wrongful death settlement can at least help you focus more completely on your grief and giving you a better chance of moving forward emotionally.  Schedule a free consultation with a Loudoun County wrongful death lawyer today and take the first step in obtaining the relief you need and deserve.