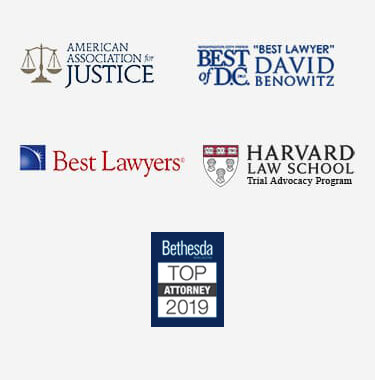 Loudoun County Nursing Home Abuse Attorney
Elder abuse can take many forms in the nursing home or rehabilitation center environment. Physical, sexual, emotional, psychological and financial abuse of elders may occur within the designated care home. Upon signs and symptoms of abuse, families should protect the rights of an elderly family member by taking legal action against nursing homes. If you are in this situation and you reside in Hamilton, Hillsboro, Leesburg, Middleburg, Purcellville, Round Hill, Sterling, Lovettsville, or elsewhere in Loudoun County, you need the services of an accomplished Loudoun County nursing home abuse lawyer. The personal injury practice group at our law firm has experience dealing with a variety of issues involving nursing home staff and elderly patients. Call today to complete your free initial consultation.
Types of Nursing Home Abuse
Physical Abuse of Elders
Physical force may be used by care home or medical team staff that results in pain, injury, and impairment of the resident. The elder may be subjected to violence, including hitting, pushing, shaking, kicking, beating, shoving, slapping, or pinching. Improper restraints, punishments, drugs, or unusual feeding implements may indicate physical abuse. Look, and listen, for these indications of physical abuse:
The elder exhibits bruising, rope burns, fractures, open cuts/wounds, injuries, welts, or black eyes.
The resident may talk about suffering physical abuse or exhibit sudden or gradual behavior changes.
The resident refuses to allow anyone in his room without another person/witness present.
If you believe a loved one is the victim of physical abuse at a nursing home, contact the authorities. After contacting the authorities, you can consult a Loudoun County nursing home abuse lawyer.
Sexual Abuse
Sexual abuse involving an elder includes any sexual act that occurs without the resident's consent (i.e., non-consensual sex). When the resident cannot give consent, any resulting sexual contact — including rape, forced nudity, non-consensual touching, battery, sodomy, or sexual photography — qualifies as sexual abuse.
Emotional or Psychological Abuse
Emotional and psychological abuse may be indicated by an elderly resident who reports distress or anguish. Insults, harassment, threats, or anger directed at the elder can cause extreme emotional pain and fear. Placing the resident in isolation or failing to speak to the resident is an indication of emotional-psychological abuse. The elder may exhibit outbursts or agitation. Alternatively, the victim may withdraw or stop speaking to others. Contact a Loudoun County nursing home abuse lawyer to learn how this kind of abuse may give rise to a claim.
Negligent Care is Abuse
Many nursing homes, rehab centers or other care homes are under-staffed. A single aide may be responsible for 15 or more residents for many hours at a time. Under-staffing causes inconveniences, such as untimely call light responses, and serious concerns within the nursing home. Nursing residents may not get bathed or changed as scheduled or required. Medicine dosing may get off schedule, or the elder resident may be left without clean clothes to wear.
The elder resident may lose weight, exhibit bed sores, or dirty skin, hair, and nails. Soiled linens, bedbugs (including lice or fleas), foul smells and dirty laundry in the resident's room indicate poor sanitation and hygiene issues. Neglect on the part of the nursing home staff can create feelings of despair and malaise in nursing home residents. They may choose to neglect themselves in response to the environment. Signs of self-neglect include little to no interest in meals, personal appearance, depression, lethargy and weight loss.
Financial Abuse
Finally, there is a great risk of financial abuse in many continuing care settings. In the state fiscal year 2009, Virginia's Adult Protective Services department were able to substantiate 756 cases of financial exploitation of elders.
Elders in the nursing home, rehabilitation center or care home environment may have infrequent interaction with family members in regards to financial matters. When the elder remains involved in financial, investment, or banking affairs financial abuse from a health aide or medical team member can result. For example, if the elder receives checks, income, interest, dividends or other payments at the nursing home, people caring for the person may seek to divert the income.
They may ask the elder to sign over power of attorney to an account, add their names to financial accounts, endorse stock or bond certificates, or make changes to a will. They may take money from the resident without permission, forge the resident's signature on checks or other documents, or make unauthorized use of credit and debit cards. Items of value belonging to the resident may disappear. When the elder makes direct payments to the nursing home for services, the nursing home may pad the victim's account or fail to deliver services paid for. Strict financial oversight of the elder resident's affairs is needed by a caring family member.
Even with the resident's family involvement, financial abuse within the nursing or rehabilitation center can still happen. If the resident mentions loss of valuables or money, tries to change a will to include the nursing home or provider, or leaves a significant asset — such as a car or home — to a provider, that may be an indication that this form of abuse is taking place.
A Loudoun County Nursing Home Abuse Lawyer Can Help
If an elder resident suffered injuries as the result of neglect or deliberate actions on the part of the nursing home or other care entity entrusted with his or her well-being, the responsible party should be held responsible for the damages they have inflicted. If you suspect abuse, the matter should be immediately reported to local law enforcement and the Virginia Department of Social Services. Your next step is to retain a well-qualified attorney. A monetary award will not undo the wrong that has been committed, but it can erase some of the financial consequences, helping an elder get the medical and psychological treatment he or she needs to recover from the ordeal.  If the elderly resident died as the result of the abuse, any monetary awards may be paid to his or her estate.  If you suspect that you or an elderly family member has been the victim of nursing home abuse in Loudoun County, you can count on the accomplished legal team at Price Benowitz to get the compensation you are entitled to.  Call our Loudoun County nursing home abuse lawyers today to schedule a free consultation.