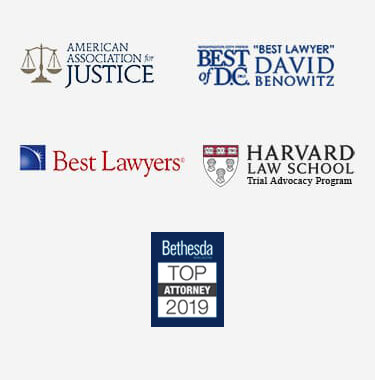 Virginia Heavy Equipment Accidents Lawyer
Heavy equipment proliferates on construction sites due to the nature of the tasks that construction workers must perform. Operating or working around or near heavy equipment creates a high risk of injuries to people when accidents occur.
With the help of a Virginia heavy equipment accidents lawyer, you and other injured workers may be able to pursue various parties for compensation, depending on the circumstances of your case.
Workers' compensation benefits may be available for construction workers who are injured on the worksite while performing their job duties. However, third parties also may be civilly liable for the injuries that occur in some cases, such as those that stem from defective machinery or negligent oversight of construction operations.
A construction accident attorney may be able to inform injured persons of their rights and determine which avenues of legal relief may be available to them.
Types of Heavy Equipment Accidents
The operation of any heavy equipment, whether on construction sites or elsewhere, easily can lead to devastating accidents that result in severe injuries or even death to others.
A heavy equipment accidents lawyer in Virginia may be able to provide insight into the legal remedies that potentially are available in heavy equipment accident cases. While heavy equipment accidents may occur for various reasons, the following are some common examples of these accidents:
Falls
Operating and working with heavy machinery means being high up off the ground regularly. Workers may slip and fall when entering or exiting heavy machinery. Machinery malfunctions and problems with the underlying supportive structure for the machinery also can lead to falls from heavy machinery.
Defective Heavy Equipment
As is often the case with motor vehicles, manufacturers may produce heavy equipment that is inherently defective and poses a danger to those who operate it. Manufacturers and distributors also may fail to warn of specific dangers and safety precautions that individuals should take when operating this equipment. Poorly or negligently maintained equipment also could lead to catastrophic injuries when equipment breaks down or malfunctions.
Operating Dangers
Heavy equipment consists of large machines and vehicles with many heavy, moving, and dangerous parts. A single mistake by an inexperienced or inadequately trained operator can cause heavy equipment to get off track, falter, turn the wrong way, and cause injuries to others. Equipment designed to move earth and large amounts of heavy building materials also may drop these items so that they cause injuries to other people.
Typical Injuries Resulting From Heavy Equipment Accidents
Injuries sustained when working in or around heavy equipment can be catastrophic, mainly due to the enormous size and weight of the equipment. Cranes, aerial lifts, bulldozers, booms, backhoes, and skid steer loaders all are examples of heavy equipment that can inflict severe damages and injuries on workers.
Accidents involving heavy equipment can lead to various devastating and life-altering injuries, including broken bones, head injuries, spinal cord injuries causing paralysis, internal injuries, limb amputation, and more.
Injured individuals may be able to seek compensation for various economic and non-economic damages, depending on the type of legal action taken. Damages may cover medical bills, surgical costs, rehabilitation expenses, the costs of adaptive equipment and medical equipment, and current and future lost wages.
As a heavy equipment accidents attorney in Virginia may advise, other damages may include compensation for pain, suffering, and emotional distress.
Work with a Virginia Heavy Equipment Accidents Attorney Today
While it is possible that no amount of money may be able to return you to your previous physical health or allow you to work in your former industry, payment from workers' compensation benefits or personal injury lawsuits against other parties may enable you to move on with your life. This compensation can provide much-needed financial support for you and your family while you are struggling to recover from your injuries. A Virginia heavy equipment accidents lawyer can be instrumental in your ability to successfully seek damages for your losses and injuries.
The impact of a heavy equipment accident on you and your family can be immeasurable. However, you may have the ability to not only seek compensation by taking legal action, but also to hold individuals and companies responsible for their failure to observe safety precautions, maintain a safe workplace, or manufacture equipment that is free of defects, whatever the case may be. Contact us today for your free consultation.