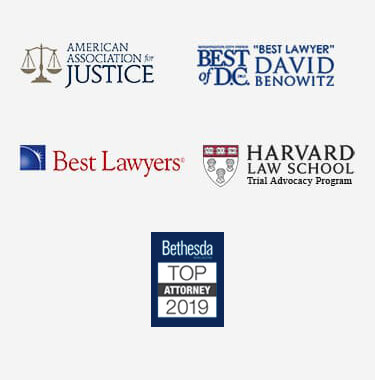 Virginia Construction Accident Lawyer
A Virginia construction accident lawyer can provide you with legal representation if you were hurt or someone you love was killed on a construction site. Construction is a dangerous profession and a serious injury can end your career. You may have the right to make a claim for compensation if you were hurt while working on or visiting a construction site. Consult with an injury lawyer in Virginia today to discuss your claim.
How a Virginia Construction Accident Lawyer Can Help
Workers who are hurt on a construction site typically cannot sue their employers, but instead must make a workers' compensation claim. While workers' compensation provides some basic benefits, you are not compensated for pain and suffering and thus do not get full compensation for wage losses. An injury lawsuit can be filed against any third-party non-employer who was negligent and caused you harm. Such a person is sometimes referred to as a "stranger in the workplace." A construction accident lawyer can work hard to help you determine if there is anyone other than your employer who may be liable for your injuries.
Your attorney can help you to file a lawsuit against the manufacturer of defective machinery, against project managers responsible for hurting you, or against many other defendants who could be held responsible for your construction injuries.
If you were not a worker but instead were visiting a construction site and sustained an injury, you also have the right to make a claim against any individual or business whose negligence led to your losses. A Virginia construction accident lawyer will help you to identify who was responsible and will assist you in pursuing compensation.
Your Rights After a Construction Site Accident
Construction site accidents can happen for many reasons.  You could suffer injury because of a fall off of scaffolding or other elevations, you could trip and fall due to debris on the site, or you could be electrocuted as a result of a malfunction with a tool you are using.  Crushing injuries can occur when workers or visitors get trapped between machinery and other objects or when something falls from an elevation onto them or from a negligently secured bundle or load.
Whatever the cause of your injury, it is your burden as the injured person to identify the responsible parties and to take the appropriate legal action to recover compensation for your losses. You should be entitled to compensation for all medical expenses, and for all money that you cannot earn because of your injuries. This can include a future loss of earning potential if your construction accident injuries end your career or reduce your work potential.  Workers' compensation provides some disability benefits, but only partial wage replacement.
Injuries can also leave you experiencing physical pain and with a reduced quality of life. Non-economic damages available in injury and wrongful death claims can compensate you for intangible losses, including lost companionship if someone you love is killed in a construction site accident.
Contact a Virginia Construction Accident Lawyer for Help
Construction site accident cases can be complicated because of the workers' compensation rules providing the exclusive remedy for your injuries and prohibiting lawsuits against employers in most situations. You need an attorney who knows the rules for construction site claims inside and out and who can bring legal experience to the table to help with your case.  Call today to talk to a Virginia construction accident lawyer about your legal rights.