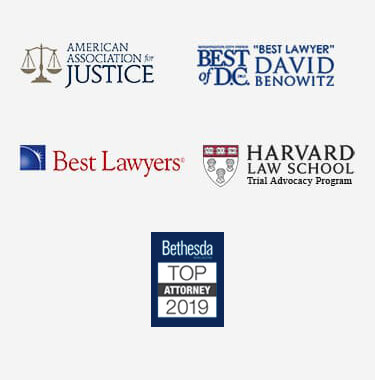 Virginia Electrocution Lawyer
Poorly maintained electrical systems can be extremely dangerous. If the negligence of another person or organization has resulted in you sustaining an electrical injury, a Virginia electrocution lawyer will be able to walk you through all your options and help you hold the responsible party legally accountable. Call today to schedule a consultation with an injury lawyer in Virginia and discuss your case.
Working with a Virginia Electrocution Lawyer
The support of an experienced lawyer can be decisive in a civil suit. Our personal injury practice group can fight hard for you by:
Finding, organizing, and presenting evidence of the responsible party's culpability
Using their experience and familiarity with the law to maximize the damages you receive
Taking the burden of being involved in a civil suit off your shoulders by taking care of the details so that you can focus on your recovery
Our Virginia electrocution attorneys can help guide you through each step of the process so that you do not feel lost or taken advantage of.
What Should You Do After Your Electrocution Injury?
In order to increase the effectiveness of your case, you should begin collecting evidence as soon as possible. The more evidence you collect, the easier it will be for a Virginia electrocution lawyer to fight hard for a positive outcome to your case.
Many successful electrocution injury suits are won based upon a premises liability theory. The concept of premises liability is that anyone who maintains a public space (place of work, playground, public swimming pool, or even an apartment building) must keep the space reasonably safe for those who enter that space lawfully. If there are safety issues that they know about or should know about, they have a duty to repair such unsafe conditions or to warn people who might be present on the premises for any injury that arises from those issues. Examples of premises liability issues related to electrocution include:
Badly maintained wiring
Electrical components in liquid (for example, an extension cord traveling through a puddle)
Noncompliance with OSHA guidelines in the workplace
Weak infrastructure (fallen power lines, etc.)
As your Virginia electrocution attorney will explain, you also need to document any symptoms of electrical shock you may experience, including:
Loss of consciousness or headache
Broken bones
Heart attack
Sensory problems (vision and hearing)
Numbness or tingling
Burns
Breathing difficulty
Muscle pain or spasm
Electrocution can cause extreme damage to nerves, muscles, internal organs, and other tissues. The medical complications that arise from this damage can be extensive, so it is important you carefully record everything you are feeling.
Finally, keep track of any expenses caused by the injury. Keep receipts and logs of anything you spend on your road to recovery, but also track lost opportunities to make money. Things to record include:
Medical bills (initial visit, follow-ups, medication)
Lost wages (from incapacitation and inability to work)
Secondary costs arising from injury (such as having to pay for a caretaker for children or for transportation)
Activities that you struggle with as a result of your injuries
Contact a Virginia Electrocution Lawyer Today
After sustaining an electrocution injury, you could be facing mounting medical bills while being unable to work due to complications from the electrocution. Allow one of our Virginia electrocution injury lawyers to review your circumstances and start building an effective case to help get you back on your feet. Consultations are free, so there is no reason to wait.