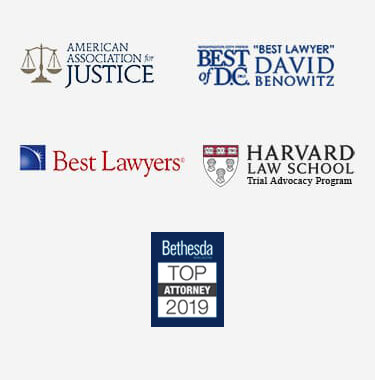 Finding An Attorney For a DC Truck Accident Case
If injured in a truck accident in Washington, DC the following is what you need to know regarding hiring legal representation for your case. This includes information on the role a DC truck accident lawyer can play and what questions you should be asking before hiring an attorney. To learn more call and schedule a consultation today.
How an Experienced Truck Accident Attorney Can Help
These are difficult and complicated because of the number of parties that can be involved. In a car accident, you have two cars and two drivers, and maybe you have different owners of vehicles, but the insurance follows the vehicle itself and there aren't typically many complicated issues. However, in a commercial vehicle accident involving a tractor-trailer or commercial vehicle, there are a number of relationships that can exist, such as the relationships between the driver and the company, the owner of the tractor-trailer, and the party responsible for the cargo and maintenance and inspection. There are many different parties and factors involved in determining what coverage is available, what coverage is applicable and what endorsements there should be to cover certain circumstances and any potential exclusions. All of these have to be obtained and then analyzed to understand what the available coverage is, and most importantly, to understand the available applicable coverage for the accident on hand.
When facing such a complicated case or scenario, a DC truck accident lawyer will be there to help answer any questions you may have and guide your case through the process. At Price Benowitz, our main goal is to help clients. For clients that don't speak English or are more comfortable conversing in another language, we have translators within the firm. If we don't have translators for a specific language, there are services that can easily be retained to ensure that we can communicate with the client.
Scheduling a Consultation
There is no cost for consultation. Contingency fee basis means that there is no responsibility by the client to pay any fees or costs until we're successful in obtaining a recovery or judgment in the case. At that point in time, the firm is entitled to a percentage fee, standard of which is usually a third if the case settles, and 40% if a suit has to be filed and the case is litigated. The fees and costs are only paid if there is a successful settlement or judgment in court. Call today to schedule a consultation with one of our DC truck accident lawyers.
Role of Experience When Hiring an Attorney
There are a number of important things to look for in a truck accident attorney. Experience is important, so you want someone who has dealt with these types of cases before and knows how to navigate the investigation and handle the claim from start to finish, while also be able to properly advise the victim involved in the collision with the commercial truck.
Because there are a number of parties and regulations and complicated issues that arise in these cases, there is no substitute for experience and knowing how to investigate, what evidence is available to obtain, how to obtain it and how to do so in a fairly quick manner in order to preserve evidence and to be able to establish fault.
The second important thing, is it's important to have a good, trusting relationship with the attorney representing you. The attorney-client relationship is a partnership. The lawyer and client must be able to work well together in cooperation with one another to minimize the outcome of the case. The lawyer and client must collaborate in synthesizing information, presenting information and working together to ensure all information is provided and investigated. In order to do so effectively, the client must have trust in the attorney's professionalism and abilities, as he or she will be the client's educator and guide through the complex maze of the pre-litigation and the litigation process in handling their truck accident case.
Questions an Experienced Truck Accident Attorney in DC Will Ask
When first speaking with a client, an experienced truck accident attorney in DC is going to immediately turn on the investigative role by asking pointed questions about the accident that occurred. He or she is going to want to know all of the factors involving the driving conditions, including:
How the accident took place
The respective conduct of the truck driver and the victim
The geographic area
Road and weather conditions
The lighting conditions
How many vehicles and/or drivers were involved
How many other parties were injured
Which investigative agencies appeared on the scene
There are also medical questions relating to the injuries and conditions of the victim and other injured parties that were involved in the accident. An experienced truck accident attorney in DC will ask these questions not just to understand how to establish liability in these situations, but also to assist the victim in managing their care and making sure that the injuries that have been suffered are properly addressed. These medical questions can eventually inform how initial or follow-up medical care is sought in order to preserve the integrity of the claim, and also ensure that the client is receiving the treatment that he or she needs in order to recover physically and emotionally from such a devastating accident.
In the end, the questions that an experienced truck accident attorney asks clients are not just targeted at trying to establish fault against an at-fault party, but also to assist with the proper medical documentation and treatment necessary for the injuries sustained in the accident.