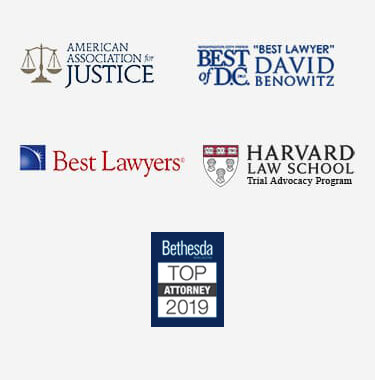 Dealing With Insurance Following a DC Truck Accident
The following is taken from an interview with a DC truck accident injury attorney as they discuss what you should know regarding insurance companies. For more on what to do to put forth the strongest injury claim possible, call and schedule a consultation today.
Which Should You Talk to First An Attorney or Your Insurance?
It is best to always talk to an attorney who can advise you of the steps to take when dealing with insurance companies, one of which would be to call your own insurance company to report that you have been in an accident because you have an obligation to do so by your own insurance contract. This is so that they can investigate and determine any issues that might arise in which they might have exposure to liability. Once you are represented by an attorney, no one can contact you except through the attorney.
Also, after the accident, the victim should not talk to anyone under any circumstances, with the exception of cooperating with the police investigation. This includes not talking to anyone from the trucking company (trucking company lawyers, trucking company risk managers, trucking company investigators and/or trucking company insurance adjusters).
All of this demonstrates that it is extremely important for many reasons to be represented by an experienced trucking lawyer who knows how all of the moving parts and understands what to do, when to do it, and how to control the situation on behalf of the victim.
If Another Insurance Company Wants to Speak With You, Should You Talk to Them?
If another insurance company wants to speak with you, there is no reason to give them any information whatsoever.  There is no good reason to do so, and you are under absolutely no obligation to speak with them.  This is another important reason to retain an experienced truck accident attorney—so that he or she can represent your interests and deal with the insurance companies on your behalf.
It is important that the victim understand that being involved in an accident can be overwhelming, and that if they are injured, they need to concentrate on getting medical help, following all medical recommendations, and letting the experienced trucking accident attorney take care of all the other issues of fault, liability and compensation.
What a Truck Accident Attorney can do to Help
Regular accidents with motor vehicles are complicated enough. When you compound the complex set of factors presented in a normal auto accident case with the various regulations and commercial entities that are routinely involved in any truck accident case, things can get very complicated very quickly. There are so many different individuals and entities that can be involved due to the overlay of the Federal Motor Carrier Safety Regulations that are applicable and that need to be adhered to by the respective parties involved in the ownership, operation, and maintenance of the commercial vehicle, not to mention the different investigative agencies that may be involved as a result of the accident.
The individuals and entities involved in truck accident cases often have teams of lawyers, teams of insurance company adjusters and investigators, and risk managers that are looking out for their interest, and so it is extremely important for the victim to also have lawyers and investigators looking out for their interests when involved in an accident with a commercial vehicle.