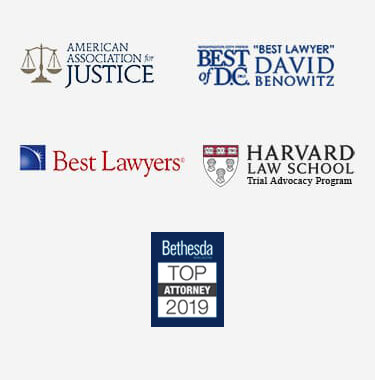 Building a Neck and Back Injury Case in DC
It is imperative for anyone involved or anyone who has suffered a neck and back injury to retain the services of an experienced DC neck and back injury attorney as soon as possible. Once the attorney is retained, the attorney will take the necessary steps to set up lines of communication with insurance companies and the client and begin investigating both how the accident occurred and follow along the injured person's medical treatment.
Anyone who has suffered a neck and back injury should keep in contact with his or her attorney and should feel reassured that the attorney is properly handing the claim. The most important thing for anyone who has suffered an injury to their neck or back is to focus fully on his or her recovery.
They should visit a qualified and experienced medical healthcare professional as soon as they can following an accident, even if they feel no discernible discomfort in the immediate aftermath. Injures to the neck and back can be especially devastating on a person's mobility and should be treated with extreme delicacy. By focusing on the recovery, the injured person will comply with his/her doctor's wishes and hopefully maximize his/her recovery.
Identifying and Gathering Evidence
The evidence that is used to establish a neck and back injury is different from other injuries in the fact that there are objective diagnostic studies that should clearly show the injury. In some cases, physical injuries are not as easily shown through objective findings, instead, those other cases require a subjective description by the injured person to fully elaborate on the nature and extent of injuries sustained.
In a neck and back injury case, any person evaluating the case should have no trouble recognizing the physical injury that has occurred and through the use of medical documentation and expert witnesses, the injured person should be able to prove the nature of his or her injuries.
Types of Evidence
Evidence in a spinal cord injury case typically consists of medical documentation, including diagnostic studies such as an MRI or CT scan, which will show the physical injury sustained.  Likewise, the evidence will consist of testimony from the injured person along with expert medical witnesses to fully explain the nature and extent of the injuries, the current diagnosis and explain the future medical treatment plan necessary to deal with the medical issues.
Gathering the Evidence
An attorney, who is experienced at handling spinal cord injury cases, will be knowledgeable on how the medical documentation is obtained.  Any attorney handling the case should have a good working relationship with his or her client and through that working relationship, the client will keep the attorney fully informed of medical treatment, so long as that information is relayed to the attorney, the attorney will have no problem collecting the pertinent medical documentation to establish the claim.