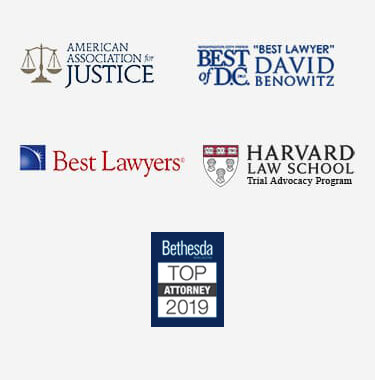 Washington DC Nursing Home Hip Fractures Lawyer
Some of the most common injuries suffered by senior citizens are hip fractures. As we grow older, our bones become more brittle and our cartilage wears away. This leaves bones more vulnerable to fracture.
Even in controlled environments such as nursing homes, accidents that can lead to hip fractures are common. Something as simple as a slip and fall can result in broken bones and other serious injuries.
A Washington DC nursing home hip fractures lawyer could help residents and their families to pursue claims for damages following hip fracture injuries. These claims can demand payments for not just the cost of medical treatment but also for any mental anguish endured in the incident.
The Duties and Obligations of Nursing Homes
Washington DC places a high level of responsibility on all nursing homes to care for the health and wellbeing of their residents. This includes a duty to not just provide medical care and competent nurses, but also a duty to protect residents from accidental injuries.
Failures to provide this protection may result in claims of negligence against a nursing home. Negligence alleges that a nursing home carries legal liability for an injury that results from an accident. Even though the nursing home did not intend for an injury to occur, they still are responsible for certain incidents that happen on their property.
Hip fractures may fall under the category of negligence. If a staff member fails to provide proper assistance to a falling resident, or a maintenance worker does not properly install hand railings in a housing unit, this may indicate nursing home negligence. A Washington DC nursing home hip fractures lawyer could help clients to understand the duties of nursing homes and how a failure to uphold that duty may result in legal liability.
Typical Injuries Suffered Due to Hip Fractures
Hip fractures are a common injury for elderly people. Because of their advanced age, their bones are not as dense as they once were. Combined with an increased likelihood of falling to the ground or the prevalence of general mobility issues, a hip fracture is a likely event after an accident.
This could necessitate extensive medical treatment to heal. Not only may a hip fracture require expensive and painful surgery, but the physical rehabilitation often needed to allow a patient to walk again is grueling. Some patients may even require the implantation of an artificial joint to regain mobility. A negligent nursing home is liable to cover the costs of all this treatment.
In addition, a nursing home hip fracture case could demand payments for any mental trauma suffered in the incident. Hip fractures can be highly painful. In addition, the incident itself could inflict intense emotional suffering on a resident. A claim against the nursing home should demand compensation for these losses as well.
Regardless of the extent of the injury or the amount of compensation demanded in a case, a claim for personal injury against a nursing home must meet Washington DC's statute of limitations. According to DC Code §12-301, plaintiffs have only three years from the date of the injury to demand compensation. A Washington DC nursing home hip fractures lawyer could help to pursue claims within this time limit.
How a DC Nursing Home Hip Fractures Attorney Can Help
Hip fractures are a leading cause of serious injury for senior citizens living in Washington DC's nursing homes. These incidents can require complicated surgeries to treat and the victim may never make a full recovery.
However, to collect compensation for these losses, a resident must be able to prove that a nursing home's negligence caused the injury. This can include poor maintenance, untrained staff, or even temporary hazards such as spills that caused a fall.
A Washington DC nursing home hip fractures lawyer may be able to help. They work with clients to gather the evidence of nursing home negligence, to use that evidence to demand compensation, and to pursue cases in court when necessary to get you the compensation that you deserve. Contact an attorney today to discuss your case.