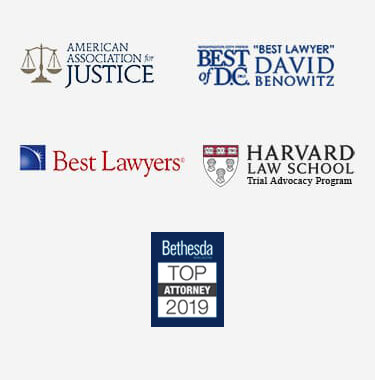 DC Cerebral Palsy Lawyer
Cerebral palsy is a neuromuscular condition that is sometimes the result of medical negligence during labor or delivery. It is a leading cause of disability among children and lasts for the entirety of the child's life. If your child was diagnosed with cerebral palsy and you believe it may have been caused by medical malpractice during labor or delivery, you may be entitled to significant financial compensation.
To learn more about your rights and pursue the compensation you are entitled to, contact a DC cerebral palsy lawyer. A skilled birth injury attorney could help you file a civil claim and recover your damages.
Causes of Cerebral Palsy
Cerebral palsy can be an acquired condition, often the result of a trauma during pregnancy, labor, or delivery. This debilitating condition sometimes occurs as the result of medical malpractice by healthcare professionals such as doctors, nurses, surgeons, and other practicing physicians.
Common causes of cerebral palsy include but are not limited to:
Bacterial infection
Asphyxiation (i.e. lack of oxygen during labor and delivery)
Brain hemorrhage
Medical malpractice
Blunt force trauma to the baby's head or brain
When a child's cerebral palsy is the result of medical negligence during their birth, their family has the right to seek financial compensation. Negligent healthcare professionals should be held accountable with the help of a local lawyer who is familiar with medical malpractice law.
Symptoms of Cerebral Palsy
Cerebral palsy is a neuromuscular condition that affects a child's movement and reflexes and can even cause paralysis. The effects of this condition last a lifetime and often include:
Vision and hearing problems
Seizures
Cognitive disabilities
Problems with speech
Lack of coordination and muscle tone
Involuntary movements
While various treatments can help improve the symptoms of cerebral palsy, there is currently no cure. Treatments are expensive, medical bills can pile up, and parents may lose significant income from taking time off work to care for their child.
Compensation for Cerebral Palsy Birth Injuries
Financial compensation in birth injury cases is designed to help ease a family's suffering after experiencing the effects of cerebral palsy. When a medical professional is negligent during delivery, they should be held financially responsible for the costs of the child's subsequent treatment – not the victims themselves.
Compensation available for victims of medical negligence include:
Past and future medical bills
Lost wages
Reimbursement for rehabilitation
Cost of home modifications
Cost of special services
Loss of future earning capacity
Pain and suffering
Psychological distress
The amount of compensation awarded in a successful civil claim will depend on the facts of the case. Every situation is different, but every parent deserves to have their case considered by someone with their best interests in mind. An experienced cerebral palsy lawyer in our area could analyze any case to determine its merits.
Let a Cerebral Palsy Attorney in DC Help
Dealing with the aftereffects of medical negligence during labor and delivery can be heartbreaking. The challenges that a family faces when their child is harmed by malpractice are significant, but a dedicated legal advocate could ease some of the burden. If you believe your child's condition was caused by medical negligence, an experienced DC cerebral palsy lawyer could analyze your case and pursue financial compensation on your behalf. Call our firm today to schedule a consultation.