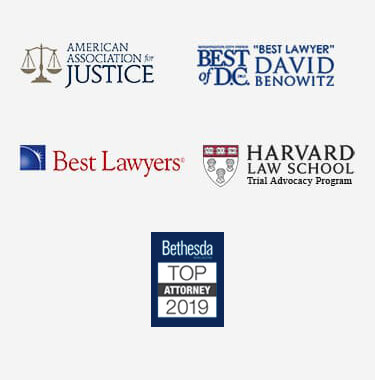 Speaking with Insurance Adjusters in DC
An insurance adjuster serves as a point of contact for an insurance company to process an individual's claim. The insurance adjuster speaks with those involved in a claim to investigate the claim and determine the factors that go into the evaluation process of a case.
An insurance adjuster investigates the facts and circumstances of the loss, so it is always important to inform the insurance adjuster as to how the collision occurred so that an initial determination by the insurance company can be made. They are not interested in hearing from an involved party with an opinion about whom they believe is at fault, rather they are looking to collect the information necessary to make that determination.
Steps to Take When Talking With An Insurance Adjustor
Due to the complexities that can arise when a person tries to speak with an insurance adjuster, it is very important that they contact a DC insurance lawyer right away. An experienced attorney can help a person ensure that they are providing the proper information to the insurance company while still making sure that they are acting with their best interest in mind.
The attorney can use their knowledge of laws regarding claims in DC as well as experience in similar cases in order to provide a strong representation of an injured person and a plan for how to approach an insurance company and insurance adjusters. They can understand the hardships that come from enduring an injury and the way an injury can change a person's life, and can, therefore, use the tools available to them to work towards the best outcome possible in an injured person's claim.
Discussing a Claim
Whether an insurance adjuster makes contact with someone in person or by telephone depends on the nature of the claim. Many times, a homeowner's claim is adjusted in person; whereas, many automobile insurance claims are adjusted over the telephone.
An insurance carrier may ask an insured to report to its office to investigate the claim. The manner in which the claim is investigated depends on the nature of the claim and the facts surrounding that individual claim.
Whether an insurance adjuster goes to an individual's house depends on the type of claim being made and the facts and circumstances surrounding that particular claim.
Determining Fault
Insurance companies evaluate claims through a number of sources. They speak with the parties involved, any witnesses, and collect information from the police and other sources for a particular claim. Insurance companies use any and all information available when evaluating a claim.
Insurance adjusters are supposed to evaluate the claim objectively to determine who was at fault. Additionally, they evaluate a claim objectively and pay whatever amount they deem appropriate based upon the facts and circumstances of each individual loss.
Liability
When a collision occurs, each party initiates a claim with their insurance company. Both insurance companies investigate the claim and make an initial determination as to liability. The at-fault party's insurance company should pay the property damage without question. If there is insufficient insurance to pay the property damage, a claim may be made with the insurance carrier of the not-at-fault party to make that person whole.
Whether someone is personally responsible financially for a loss depends on the facts and circumstances of the individual loss, the insurance coverage available, and other factors used to evaluate a particular claim. It is always best for a person to insure against personal liability by working with their insurance adjuster to make sure they have sufficient insurance to protect against personal liability.
Additionally, medical bills are evaluated on a case-by-case basis because each case is going to have very different circumstances regarding the way a person's body reacts to an injury and what it takes for them to recover. The at-fault party's insurance company should evaluate the medical bills and compensate the injured person appropriately for their injuries.