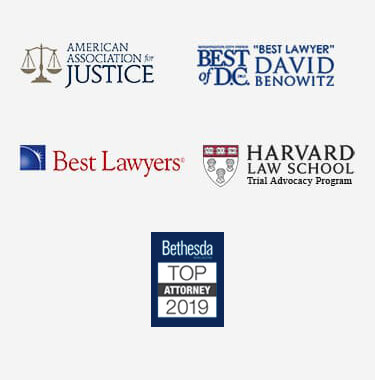 Virginia Truck Accident FAQs
The following is a general guide to the most frequently asked questions (FAQs) on the subject of Virginia truck accidents. If you or someone you love have been injured in such an incident, you would be best-served to contact a dedicated truck accident attorney who has a strong track record of pursuing personal injury cases in the Commonwealth of Virginia. The team of accident attorneys at Price Benowitz LLP are knowledgeable and passionate about this area of the law, and they will work aggressively to secure you the best possible results. Our lawyers and legal case managers will patiently and thoroughly walk you through every step of the process and give you an honest, straightforward assessment of your claim. In the meantime, please refer to the following FAQs to get a better sense of what a personal injury claim resulting from a collision with a truck may entail.
I Was in an Accident With a Truck, What Do I Do?
The first thing you need to do following any accident with a truck is to make sure that everyone involved in the collision is safe and sound. After that, call 911 to report the accident. If it is possible to drive your vehicle, move it to a safe location.  If you cannot move your car or anyone involved is injured, stay where you are and wait for help to arrive. Cooperate with police officers and other first responders and exchange insurance information with the driver of the truck. Be sure to find out who owns the truck and who employed the truck driver.  If possible, take pictures of the scene with a smart phone or similar device and gather information from potential witnesses. It is generally not wise to discuss fault at this point with anyone other than law enforcement. Likewise, do not answer any questions from someone who is not a first responder, except for those related to your insurance and your personal information.  Contact your own insurance company as soon as possible. Never leave the scene without exchanging the required information with police or the other parties; doing so can be construed as fleeing the scene of a crash and result in criminal charges.
Why Should I Hire an Attorney?
Truck accidents can cause especially serious injuries due to the large difference in size between the truck and the vehicle you are driving.  Because of this, your injuries may be more extensive and, therefore, you may be out of work longer and have greater medical expenses and other damages. Insurance companies for the driver, trucking company, and the truck owner may try to pressure you to settle quickly. Doing so may damage your ability to achieve full compensation, particularly if you realize later on that your damages were grossly under-estimated. Additionally, truck collisions can be much more legally complex than regular motor vehicle crashes and can require a thorough investigation into the various responsible parties and causes.  This is not an endeavor you should undertake alone, and our truck accident attorneys at Price Benowitz LLP are here to help.
How Do I Find a Truck Accident Attorney?
The key to finding an attorney is not to settle for whoever is the cheapest or has the flashiest advertisements. You want to find an attorney who practices in this particular area of law, who knows his or her potential opposing counsel, and who is familiar with the local jurisdiction where the case may be filed. A well-qualified truck accident attorney will use their extensive experience to build the strongest possible claim and work for the best possible compensation for you and your loved ones.
What Makes a Great Truck Accident Attorney?
Finding a great truck accident attorney involves finding out if that attorney has experience dealing with incidents similar to your own. You also want to look at factors like how much of their practice is devoted to similar cases, recent verdicts and settlement amounts, their cache of expert witnesses, and the quality of the firm's support staff. When you call, no matter the time, are you greeted by a person or a machine? Does the attorney take the time to walk you through the process and will he keep you informed of all developments and prepared for the next steps in the process? These are questions you should ask a truck accident lawyer prior to retaining his or her services.
Are Truck Accidents Treated Differently Legally than Car Accidents?
The rules and regulations relating to insurance requirements, licensing of drivers, and safety requirements are all slightly different with the operation of commercial trucks, whether they are box-style trucks or 18-wheel semis, as opposed to most other motor vehicles. Additionally, there are most likely other parties who are legally responsible in a truck accident in addition to the truck driver. The owner of the truck, the company who employs the driver, the manufacturer of the truck or truck parts, and even a third party who loaded the truck could all be legally responsible for your injuries and other damages. All of this means that truck accident cases can be very complicated and involve many different lawyers and insurance companies.  A dedicated trucking injury lawyer will know all the potential liable parties to investigate and will be able to thoroughly and effectively identify all of those parties when evaluating your claim.
What Are Common Causes of Truck Accidents?
There can be many different causes pertaining to truck crashes.  Most commonly they are caused by negligence of the driver, failing or faulty equipment, improperly loaded cargo on the truck, or an overweight truck. Identifying the responsible parties in a truck collision depends upon the actual cause of the accident.
What Kinds of Damages Can I Collect?
Most people already know that compensation for medical bills, lost wages, and pain and suffering can be collected in any personal injury case. However, there are other damages that can result in compensation, including property damage, the cost of hiring someone to assist you while you are injured, the costs associated with an extended rehabilitation period and, in some circumstances, the loss of companionship to your spouse, — also known as loss of consortium.
Are There Any Deadlines I Need to Know About?
A truck accident case in Virginia generally must be brought within two years of the date of the incident. However, it is in your best interest to contact an attorney and discuss notifying all responsible parties as soon as possible, to ensure your attorney is able to track down all of the potential witnesses and evidence that will be required to prove your claim. If you have been injured in a truck accident in DC, different deadlines may apply.
Do I Need to Talk to the Truck Company's Insurance?
You do not need to talk to the insurance company for any of the responsible parties in your truck accident. In fact, it is best if you do not talk to them at all and direct them to your attorney. Be advised that truck companies will often send their own investigators to the scene of your accident, or to your home, for their own investigative purposes. You should never speak with them in either case and always defer to your lawyer. At an accident scene, the only people you should speak with are first responders and, even then, you should only discuss basic insurance and personal information. Questions about who is at fault should be handled by an attorney; so politely decline to discuss those aspects of the crash and notify the officer, paramedic or other first responders that your attorney will be in touch with the authorities and the other parties' insurance carriers.
Contact a Virginia Trucking Injury Lawyer Today
For answers to your specific questions, contact Price Benowitz LLP today to schedule a no-cost case consultation with one of our Virginia personal injury attorneys. Our team of attorneys practice personal injury law throughout the Commonwealth, are dedicated to helping injured parties get the compensation they deserve, and are ready and willing to fight for you. Call the firm today at (703) 543-9615.