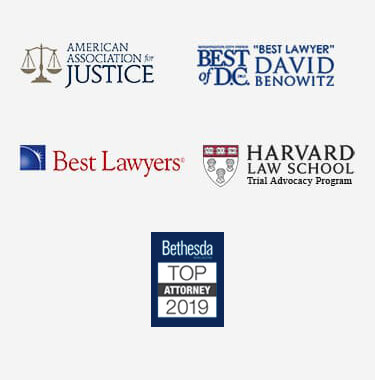 Virginia Overloaded Truck Accident Lawyer
An accident involving a tractor-trailer or other large truck can cause serious damage. When a heavy truck is overloaded or overweight, the risk of an accident and catastrophic injury increases.
A Virginia overloaded truck accident lawyer can provide the help you need following an accident caused by the improper load. A knowledgeable truck accident lawyer can assist you in developing a case and file claims for your injuries.
What is an Overweight Truck?
An overweight truck is any truck that exceeds the maximum weight allowed either for its size or it is permitted. Depending on the weight and the number of axels, there is going to be a standard calculation permitted by Virginia law. This is going to be modified and considered based upon any special permit that the truck may obtain for certain time periods or runs. The permit process refers to calculations that are done typically through the Virginia State Police and Motor Carrier Division that governs trucking requirements in the Commonwealth of Virginia.
Federally-Regulated Maximum Weight
The federally-mandated truck weight limits depend on the truck's length and permit. There is a wide variety of weight and length requirements, which vary depending on the type of vehicle, how it is defined, how it is set up, and the number of axels. There are a number of factors that go into determining weight limits and weight requirements as well as length requirements.
Steps to Ensure Safety
Most trucking companies of any size are going to have a compliance officer who makes sure that their company is in accordance with the applicable federal and state law. Additionally, everyone has driven down a highway and seen truck weigh stations. Weight stations and other check-in stations exist to force the permits that are required by state or federal law as well as to enforce the trucking regulations.
They exist to make sure roads are safe and trucks are not overweight as they are claimed to be. When trucks are overweight, it creates a dangerous situation on the roadway, because the trucks are not designed to stop, start, and maneuver above certain weight classifications. These types of situations can cause serious damages to passengers and drivers.
Dangers of Driving an Overweight Truck
When a truck is overweight, it is a very dangerous situation. It is an especially dangerous situation if the driver is not prepared to work or if the equipment that the truck is using for safety purposes is not designed to handle that weight. For example, different bearings, hitches, and other connected parts of trucks may be designed for a certain weight. If a truck is at that weight, it is unknown how they are going to perform. Driving an overweight truck may have catastrophic consequences.
Seeking a Lawyer
A person may be concerned about their own health and physical recovery. They may be suffering from emotional trauma or grief at the loss of a loved one. An individual's physical and emotional injuries are likely accompanied by stress over the medical bills and lost income that often follows a serious injury or death.
A Virginia overloaded truck accident lawyer understands the difficulties you may be facing. An experienced personal injury attorney has experience working with those who have been injured due to another's negligence. They are dedicated to pursuing claims and ensuring that the person receives the compensation they deserve.