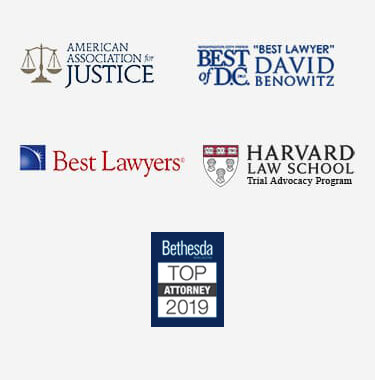 What Should I Look For in a Virginia Injury Attorney?
Personal injury law is a very detailed subset of civil litigation law. People that are injured and seek a Virginia personal injury attorney should focus on attorneys that practice in this area of law rather than general practitioners or attorneys that may practice in other areas of civil litigation, or even non-litigation areas of law like tax or real estate.
Personal injury law really requires someone who knows the law,  knows how insurance companies work, knows how to make a proper claim based on any injury, and then knows how to process that claim. So it's important to look for an attorney with experience in the field of personal injury. Make sure they are really up to date with current changes in the law as well as current trends in litigation and negotiation.
Additionally, there are many other factors that one should consider when deciding what type of personal injury attorney is best for them. One is convenience. You want to make sure that the attorney's office is convenient for you. Our firm has offices throughout Northern Virginia, Maryland, and DC to provide our clients access to us. In addition, we have a variety of different personal injury attorneys practicing out of our different offices as well as a centrally located core support team.
We work together to assist our clients in understanding the process, exchanging information, and really making sure that they get the best services possible.
How Do I Find The Best Personal Injury Lawyer in Virginia For My Case?
In my opinion, the best attorney for you is going to be the attorney who you are most comfortable with who is also knowledgeable and diligent.  In a personal injury action, you are going to have to discuss some very important matters with your attorney. You have to trust your attorney's opinion and value what he has to say. This means the relationship between you and your attorney has to be solid. You have to be able to take the advice given to you and understand that they are looking after your best interests. Also, things like good communication skills and experience in local courtrooms are all things that potential clients should look for in deciding which personal injury attorney is best for them.