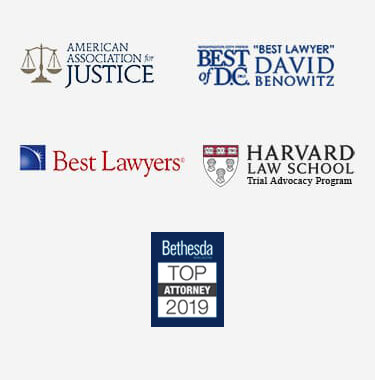 Cost of a Virginia Injury Lawyer
If you have been injured in an accident and are considering filing an injury claim, you are likely wondering how payment with an injury attorney works. For this reason the following is information on how our firm handles payment for injury cases, to learn more specifics or discuss your claim call today and schedule a free consultation with a Virginia injury lawyer.
Cost of An Initial Consultation
At Price Benowitz our initial consultations are completely free. Typically this involves either a phone conversation or an in person consultation in order to discuss your situation, if there are any documents in your possession, and what steps you may need to take in order for a successful claim to take place.
What Takes Place Following The Initial Consultation
When there are documents needed to prove a case, whether it's a medical malpractice case or a case with multiple police reports or other documentation that you have in your possession, it's more of a consultative process and not a one-time conversation. No matter how many meetings or conversations are had during the consultation process, a potential client will never be billed for a consultation as an attorney will want to get as much information on the case as possible in order to make an informed decision.
Medical malpractice cases are examples of cases where the consultation process is not complete after only one conversation but until after a longer process has taken place due to the fact that liability, causation, and damages all need to be proven.  As a result, sometimes a consultation may take longer if we need to consult with an expert, and sometimes it will be a quick process, it just depends on the nature of the case and the injuries. In Virginia and in Maryland, there are lower courts where you typically do not need expert testimony to establish the basis of your injuries. In Virginia, the lower courts are the general district courts and in Maryland they are the district courts, where you as a plaintiff are able to introduce your medical bills and your records without the need for expert testimony.
Cost of a Personal Injury Lawyer
For personal injury cases at our firm, all payment is done on a contingency fee basis. What this means is that our fee is contingent upon the outcome of the case. Our attorneys do not receive payment unless they obtain a recovery on behalf of the client. If they have a case where they go to trial and lose they do not owe anything.
If the attorney wins then the cost of the injury lawyer comes out of the gross verdict amount obtained. So, on a personal injury cases the fees are 33 and 1/3%, 1/3 of the gross recovery if a recovery is obtained from a settlement prior to trial. This fee goes up to 40% for litigation.
Now, there are always exceptions. One exception will be a Federal Tort Claims Act case. Those fee amounts are set by statute, by federal statute to be 20% of the gross recovery at the time of a settlement if it's through the administrative claims process, and fees in FTCA cases go up to 25% if the case is filed and litigated in federal court.