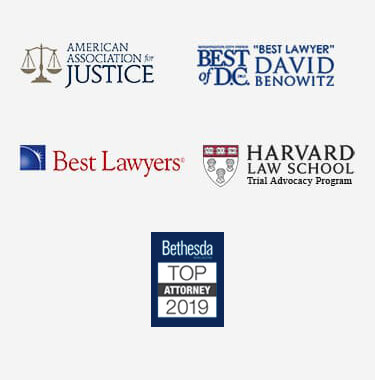 Virginia Accident and Injury FAQs
When you are injured by the fault of another, it can help to know that there are skilled legal professionals on your side who are willing to fight for your rights. Understanding your rights as a victim is crucial in your quest to seek compensation from the person or persons responsible for your injuries. Below is a compilation of questions and answers to common Virginia accident and injury inquiries. If you have additional questions, or would like to speak to an experienced personal injury attorney in a free consultation, please do not hesitate to contact our team today.
What types of accidents are litigated as personal injury cases?
Personal injury cases encompass incidents that can occur in virtually any environment and include both unintentional and intentional acts that result in harm to an innocent party. Some of the most commonly reported personal injury types include the following:
Automobile and other motor vehicle accidents
Nursing home abuse and neglect
Premises liability
Products liability
Wrongful death
Sexual assault or abuse
Workplace accidents
Industrial disease cases
Dog bites or other animal attacks
Assault and Battery
Medical malpractice or negligence
Dangerous drugs or pharmaceuticals
The crux of a personal injury claim lies in proving that the injured party was harmed because of the actions, omissions, negligence, carelessness, recklessness, or wrongdoing of another party. If a plaintiff can prove such liability, they may be entitled to financial compensation for the losses and harms suffered, regardless of the accident type. In some cases, a victim may also be able to recover punitive damages from the at-fault party.
What is premises liability?
The term premises liability refers to the duty property owners, leaseholders, or other parties have to ensure the safety of those who enter their property. If a patron, guest, or other visitor is injured on one's property, the property owner or occupant may be held financially liable for the injuries that ensued.
For example, if a person enters a store and slips on an unmarked wet floor, he or she may be able to hold the store owner liable for the resulting injuries. Those who may be held responsible in a premises liability case may include not only property and business owners, but also management companies, maintenance personnel, residential tenants, landlords, or other individuals who control the property or are otherwise responsible for its condition.
In determining liability, the actions of those responsible for the condition of the property on which the injury was sustained will be evaluated to determine their knowledge of a danger or defect, any failure to warn of such a danger, and compliance with local building codes, local statutes, and municipal ordinances. There may also be other potential sources of liability. If found to be in violation of codes or standard acceptable safety practices, those responsible for the condition of the property that led to the accident may be held financially liable. This may include financial compensation payable to the victim to cover medical costs, lost wages, pain and suffering, and other damages associated with the injuries.
What is products liability?
Products liability refers to the law surrounding the responsibility of product developers, marketers, manufacturers, and retailers to deliver a product that is safe for consumers and to provide ample warnings regarding a product's risks.
Products liability cases may involve dangerous products, defective products, products that are improperly and falsely marketed, breaches of warranties, or other general negligence. Products liability cases dealing with defective products can include products that are defectively designed as well as products that are defectively manufactured. When a group of consumers are injured or endangered by a dangerous product, it is known as a mass tort. In such a case — such as those involving harmful prescription drugs — a class action lawsuit may be filed against those responsible for the dangerous product's availability on the market and the defendant may be made to pay a large sum to a group of plaintiffs, or a large financial settlement may be made in order to achieve resolution to a case.
What are the most common unintentional injuries in VA?
The Virginia Department of Health (VDH) reported nearly 48,000 injury-related hospital discharges in 2010, and more 3,750 deaths were reported as a result of unintentional and intentional accidents. Preventable injuries have been found to be the leading cause of death for residents of Virginia between the ages of 1 and 44.
On a national scale, the Centers for Disease Control and Prevention (CDC) report that falls are the most common cause of non-fatal injuries, resulting in approximately one-fourth of all emergency room visits annually. More than half of all injury-related hospitalizations are for the treatment of various fractures. Head injuries, neck and spinal cord injuries, burns, lacerations, puncture wounds, and poisoning are also common accident-related injuries.
What should I do if I have been injured in an accident?
If you or a loved one has been injured because of the negligence, recklessness, or carelessness of another person or entity, contact a Virginia personal injury lawyer to discuss your case and find out more about your right to financial compensation.
Just as each victim is unique, each injury scenario is different. You will not be able to find all of the answers you need for your personalized case by searching the internet. To find out more details about your specific case, contact one of the dedicated personal injury attorneys at Price Benowitz LLP for a complimentary case evaluation tailored to your personal needs.