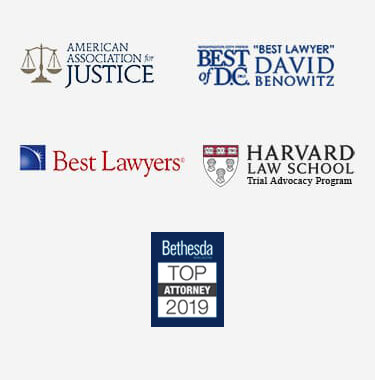 Virginia Water Park Accident Lawyer
In the summer, thousands of families try to cool off and have fun by visiting some of Virginia's water parks. On some unfortunate occasions, accidents can happen at these water-based theme parks, and the injuries that result from these accidents can be serious and catastrophic.
If you or a loved one are injured in such an event, you need help from a seasoned lawyer with experience in these unique matters. Contact a Virginia water park accident lawyer as soon after your injury as possible to begin working through the merits of your case. With help, you may be entitled to significant compensation for the damages you have suffered.
What Causes Water Park Accidents?
Accidents at Virginia water parks can occur for a variety of reasons. In some situations, the victim of the accident may be seen as partially at-fault for any injury that they receive. Unfortunately, Virginia uses a contributory negligence standard, which means that victims who are found to have contributed to their own injuries cannot recover compensation from the other party.
However, there are many causes of Virginia water park accidents that may be the fault of the water park itself. These causes include, but are not limited to, the following:
Poor or irregular maintenance procedures
Faulty design of water park rides
Lack of adequate supervision or safety warnings
Errors by attendants
Failure to remove hazards
For situations like these, in which the water park itself can be held reasonably responsible for the accident, victims may be able to work with an experienced water park accident lawyer in Virginia to recover compensation for their damages.
What Can Victims Receive Compensation For?
A Virginia water park accident is a special type of personal injury case. As such, injured parties may be able to recover compensation for damages in both economic and non-economic categories. Examples of economic damages include:
Medical bills
Property damage
Lost wages as a result of the injury
Non-economic damages tend to be the kinds of damages that are difficult to quantify but are still important aspects of the harm caused by these injuries. They include factors like:
Pain and suffering
Loss of consortium with a spouse
Loss of a loved one (if the injury results in death)
In very rare cases, the court may find that the water park staff acted with malicious intent to harm or with complete lack of care for the safety of its visitors. It is possible that a jury could award punitive damages in those instances, which consist of a sum of money paid to the victim as punishment for the behavior of the water park rather than as compensation for damages. These punitive damages can reach a maximum of $350,000 in Virginia. For help with recovering damages, contact an accomplished lawyer.
Get Help from a Virginia Water Park Accident Attorney Today
If you or your loved one has been injured in a water park accident, the most advantageous choice you can make is to contact a Virginia water park accident lawyer. They may be able to help in the following ways:
Compiling evidence to support your claim
Filing the claim within the two-year statute of limitations
Getting medical opinions on the extent of your injuries
Bringing expert witnesses into the case
Representing you in court with full legal knowledge
Handling settlement negotiations prior to trial
Not all accidents that occur in Virginia water parks meet the criteria for a personal injury lawsuit, but it is always best to check with an attorney before making decisions that can affect your future. Contact a Virginia water park injury attorney today and begin learning about the options available in your case.