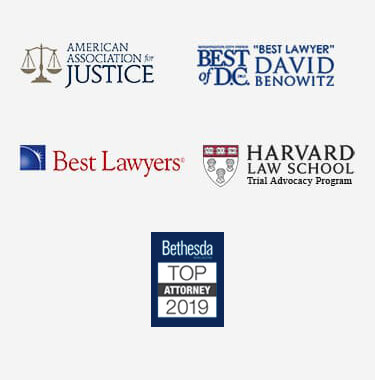 Virginia Gym Injury Lawyer
Gyms, like all businesses, owe a certain duty to their customers. If you get hurt at a gym, a Virginia gym injury lawyer can provide you with assistance in determining if someone can be held legally liable for your losses. Gym accident cases can be complicated because there may be multiple potential defendants and because the defendant may argue you contributed to your own injuries. A premises liability attorney in Virginia with experience in gym injury cases can help you understand your rights and pursue a claim to receive compensation.
How a Virginia Gym Injury Lawyer Can Help You
To pursue a claim for compensation after a gym injury, you must first determine who is responsible for harming you. In many cases, the gym is to blame. If the facility allowed unsafe conditions to exist and did not warn you of hazards, the gym could be held accountable. Whether machines and equipment are poorly maintained or floors in the locker room are left slippery, the gym may be responsible if it had notice of a dangerous condition and failed to live up to its duty to reasonably protect patrons or to warn them of dangerous conditions.
The manufacturer of gym equipment could also be liable if a machine malfunctioned in a way that caused you harm.  Because there are multiple parties who may be liable for your injuries, you should consult with a Virginia gym injury lawyer to review your case and help you determine what your options are for legal action.
Gym injury cases are generally resolved through either settlement or trial, and your attorney will help you during both negotiations and litigation. The job of your Virginia gym injury lawyer is to help you build a strong case so you can maximize the chances of receiving full and fair compensation for losses.
Your Rights After a Gym Injury in Virginia
Gym injury cases are complicated because the gym owner or equipment manufacturer may argue that you were partly responsible for your own injury.  Under Virginia's contributory negligence rules, you cannot make a successful claim for compensation if you played a part in causing the accident.
If the gym or equipment manufacturer can successfully argue that you misused equipment or behaved carelessly, you may be barred from any recovery. A Virginia gym injury lawyer can help you to refute claims of shared responsibility or contributory negligence, as well as arguing against any claims that you assumed the risk of injury when you used gym equipment.
It is up to you to prove the defendant in your gym injury case was negligent, and your attorney will help you try to make your case. If you can prove the defendant was responsible for your injuries, you should receive monetary compensation for both economic and non-economic losses including medical and wage loss expenses, as well as damages for pain and suffering and emotional distress.
Get Help from a Virginia Gym Injury Lawyer
A Virginia gym injury lawyer understands the laws that apply to gym injury cases and knows the defenses commonly raised by manufacturers and gym owners. Your attorney will help you fight for your right to full compensation when someone else is responsible for your injuries.  Call today to speak with an attorney and learn more.