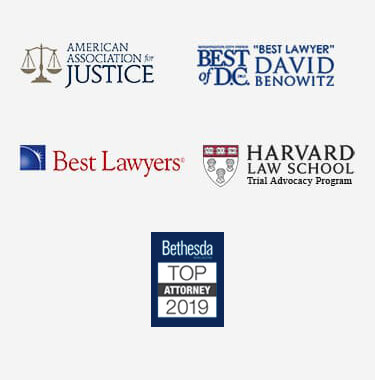 Virginia Amusement Park Injuries Lawyer
Although injuries at amusement parks are not exactly common, they can be serious in nature and result in significant harm. It can be confusing to navigate the legal intricacies of such injuries, but an amusement park injuries lawyer in Virginia will help you assess what your legal options are and ensure that your rights are protected.
How an Attorney Can Help
There are a whole host of injuries that can occur at amusement parks: whiplash, falls from rides, strokes, brain aneurisms, and drownings on water rides. Of course, this list is not exhaustive. Any injury suffered at an amusement park can result in medical bills as well as emotional distress brought on by the incident.
Additionally, there are a variety of causes of such incidents, including mechanical error, operator error, failure of the park to comply with safety regulations, or failure of the rider to follow instructions.
It is important that you know what your rights are if you've been injured at an amusement park. An experienced attorney who has handled Virginia amusement park injuries before can help you investigate your case and determine if another party may be liable for the injury you suffered.
Injuries Resulting From Amusement Parks
Regulation of amusement parks in the U.S. is somewhat complicated. The laws and regulations that apply to your case depend upon whether the ride is categorized as mobile or fixed site, as well as where the incident occurred.
The Consumer Product Safety Commission (CPSC) regulates mobile rides, which are rides that move from location to location, like those you see at county fairs. The CPSC has the authority to investigate any injuries that occur on mobile rides and is responsible for working with manufacturers and ride owners to ensure rides are safe.
Fixed site rides—those that are located at permanent amusement parks—are regulated not by the CPSC but by state and local governments. Thus, injuries that occur on fixed site rides will depend upon the laws that exist in that particular state or locality, which can vary greatly depending upon where the incident occurred.
Consulting with an amusement park injuries attorney in Virginia can help you understand which laws and regulations apply to your case and whether or not you may be able to pursue a cause of action.
Services Offered
We provide our clients with the following legal services:
Detailed assessment and investigation of the facts and circumstances of each client's situation;
Discussion of the client's objectives and advice on options available, if any, to pursue client's objectives;
Assistance with developing an appropriate legal strategy;
Frequent case status updates, keeping clients informed of any developments; and
Full case support services from start to finish;
Secure a Virginia Injury Attorney Today
If you or a loved one has suffered an injury at an amusement park in Virginia, it is undoubtedly a confusing and stressful time for you. Let us help. Hire a Virginia amusement park injuries attorneys and you can rest assured that your case is in good hands. We will take on the burden of your legal troubles and advocate for you each step of the way. Get your initial consultation today, free of charge.