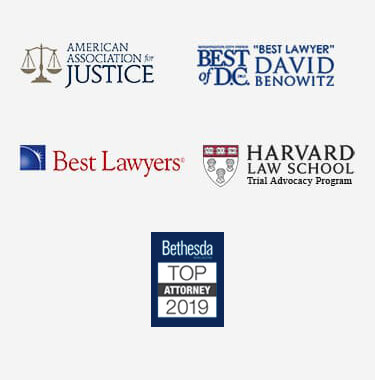 Steps to Take After a Bicycle Accident in Virginia
If someone has been injured in a bicycle accident, the first thing they need to do is ascertain their own safety and the safety of those around them. If they are able to safely do so, it is important to receive emergency medical treatment.
Whether or not that means calling 911 or calling a friend to take them to the hospital, it is important to assess what their medical needs are. This is certainly the most important step to take after a bicycle accident in Virginia and is crucial to securing an individual's health and safety.
Gathering Evidence
As a first step after being involved in a Virginia bicycle accident, most people contact law enforcement so that the incident could be documented. An individual should try to keep any and all information they get and record it at the time of the accident while it is still fresh so that they can then use that at a later time.
This could include identifying information on who hit that person, details on what happened, and also witness information. If someone stops at the side of the road to assist and says that they saw what happened, It is important, if they can, to try to get their name and contact information.
If there is a cell phone available, an individual can keep that information in a quick note or message on their phone rather than trying to find a piece of paper to write things down.
Contacting the Insurance Company
When to contact the insurance company depends on the person's insurance policy and whether they have a policy that would cover their bicycle accident.
Typically, as part of insurance, if the individual has a policy that covers bicycle accidents, an individual should notify insurance companies as soon as possible after an accident has occurred. A person can check out their policies to see if they have the coverage for a bicycle accident. If they do, it is important to contact the insurance company right away as a crucial first step after their Virginia bike accident.
If a person does not have insurance, they should contact a personal injury attorney who is experienced in bicycle accident cases to help that person evaluate what their options are and what their next steps after their Virginia bicycle accident might be.
Points of Note
If a person is just beginning to recover from a bicycle accident and wants to know more about the process, they must understand that they should reach out to their medical providers and seek treatment.
Secondly, the individual should try to gather as much information about the accident as possible, including the the police reports, names of witnesses, names of the at-fault parties, insurance information, and all other pertinent elements.
Finally, an individual should contact a personal injury attorney who handles bicycle accident cases, they can help the person understand what his or her options may be and what he or she can do to try and present the very best case.
Importance of Legal Representation
Bicycle accident cases depend on many things, and the timing of these cases can be very important. For example, it may be necessary to preserve certain information including videos, witness information, photos, and all things that may disappear or may be destroyed over time.
If a person has an attorney involved at the very onset of the case, they can help preserve that. The individual may also help an attorney stake the claim on the at-fault driver's insurance company and make sure the claim is properly documented or filed, properly opened, and properly investigated.
Benefits of Experienced Counsel
There are a variety of reasons why a person will want an attorney to help them out rather than trying to handle it themselves. The first and foremost is that it is what these attorneys do every day. An attorney who practices personal injury law, especially bicycle accidents, is well versed and knowledgeable about the common defense strategies.
An experienced lawyer will know what to look for, how the insurance company will try to defend against getting their claim, and what the individual may be up against in trying to prove their case if the case proceeds to court. An attorney can use their experience to aid their client.
In addition, there are other things to be concerned with including how to file a claim, whether or not there is a possible healthcare lien, and all sorts of small issues that may be over the head of someone who does not normally practice in this area.
There can also be several legal defenses that attorneys can help and assist the person with, including preventing contributory negligence defenses, mitigating damages properly and stating a proper claim.