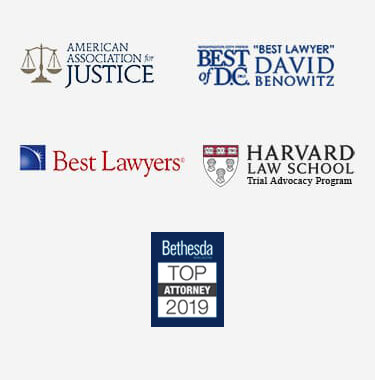 Virginia Bike Accident Contributing Factors
There are a wide variety of factors that can lead to bicycle accidents happening more frequently than pedestrian accidents. With the increased chance of accidents, the risk of injury is bound to increase as well.
Some of the most common are that bicycles are becoming more popular, especially in Loudoun County. There are a lot of places where someone can enjoy the outdoors, get out on a bicycle, and thus get in an accident.
These accidents can sometimes cause severe injuries. If you have been injured due to no fault of your own in a bicycle accident in Virginia, it is pertinent that you contact a bike accident lawyer to begin mounting a case to help maximize your damages.
Where Accidents Occur
There are a wide variety of trails in Northern Virginia; Loudoun County, Fairfax County, and Arlington among others that are promoting bicycles as another way of commuting, which brings a lot more amateur bicyclists on the roads.
Often, these cross over into areas where there are a lot of vehicles and people operating cars that do not expect to see bicycles and do not necessarily know how to treat them, which can sometimes lead to a higher risk of injuries associated with bicycle accidents in Virginia.
Just as importantly, many bicyclists are not as experienced in driving and operating a bicycle in areas of cars. There are rules of the road that need to be followed and it is not uncommon that an area has both inexperienced cyclists and inexperienced drivers. This can sometimes be a bad combination.
Risks of Injury
Anytime many people are participating in an activity, such as riding a bicycle, there will be a higher risk of accidents and injury.
With bicycles being operated on the roadways, trails, bike paths, and on city streets, there is always a risk of injury in Virginia. Any sort of healthy initiatives that are being promoted in the media can certainly contribute to more people playing on the highway.
People may not necessarily be more likely to be injured as a result of being out there, but it is possible. If cyclists have less experience and are on the road in greater numbers, it makes sense that there is going to be a higher risk of injury in Virginia bicycle accident cases.
The best thing that cyclists can do is to educate themselves. They also need to be intelligent and responsible cyclists, understanding what their role and the rules of the road are and know that there are a lot of opportunities for accidents to occur.
Bicycle vs. Pedestrian Accidents
Because bicycles commonly place themselves in harm's way more than the pedestrians, it is far more common to have serious bicycle injuries.
It balances with the fact that pedestrians are more likely be distracted with cell phones or other devices, but it is also common to see a cyclist coming down the road, looking at their phone or something that is distracting them as well, while traveling at a much higher speed than pedestrians. so there is less reaction time.
Because of these factors, the risk of injury in a bicycle accident case in Virginia can increase or decrease depending on the situation.