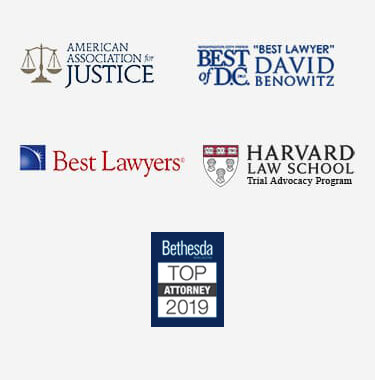 Virginia Bicycle Accident Dynamics
Bicyclists should educate themselves when riding on the roads of Virginia. That is why there are resources available at local bike shops and community groups. The Virginia Department of Transportation and the DMV also have local resources to educate cyclists.
There are many dynamics that make up a bicycle accident in Virginia, all of which an individual should be aware of. If you have been injured in a bicycle accident or are looking to learn more about the elements of a bike accident, it is critical that you consult with a lawyer as soon as possible.
Role of Negligence
Virginia is a contributory negligent jurisdiction. Unlike most of the United States, which follows the doctrine of comparative negligence, Virginia, DC, and Maryland are contributory negligent jurisdictions.
That means even if a person is only 1% at fault in an accident, they are legally barred from making a recovery. This is a critical dynamic that an individual must be aware of in a bicycle accident case in Virginia.
A classic example of a contributory negligence argument for a bicyclist would be if a bicyclist was making a right-hand turn at a green light, however, a pedestrian is also allowed to cross on the sidewalk and the bicyclists made a right-hand turn and struck the pedestrian. A lawyer will determine that it is the bicyclist's fault because they must yield to pedestrians in a crosswalk. This is not the same as an automobile.
Duty of Care
Bicyclists are held to the same standard as anyone else on the roads of Virginia. Operating a vehicle, whether it be a motor vehicle, a bicycle, or a skateboard, an individual is held to operate the same duty of care as the duty of ordinary care that must be observed by anyone else on the road.
It may sometimes be difficult for cyclists to learn their role, understand the rules of the road, and know that it is difficult for cars to see them. A bicyclist should not assume that just because they are both on the same road, that cars will notice their presence.
Enforcing the Standard
The civil standard is enforced by the court system when someone is at fault and injured in an accident. They are also held to certain traffic safety laws which are enforced by the local law enforcement agency. These can be enforced by the local sheriff's office, local police departments, or the Virginia State Police.
Classifying the Vehicle
Bicycles have their own category as a vehicle in Virginia. There is a definition in title 46.2 of the Code of Virginia, which covers vehicles and defines what a motor vehicle is and what a non-motorized vehicle is, such as a bicycle. Knowing that it is in the non-motorized vehicle category is an important dynamic in Virginia bicycle accident cases.
Because bicycles are not considered motor vehicles, they are afforded the same similar protection and are also held to the same standards of obeying the rules of the road like pedestrians, skateboarders, rollerskaters, or anyone who is operating a self-powered but not motorized piece of equipment.