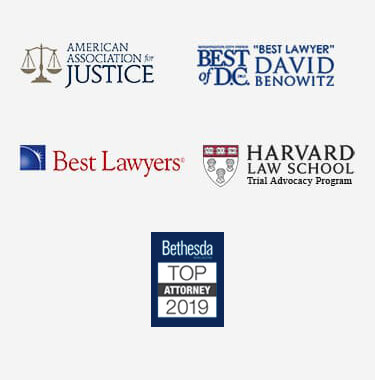 South Carolina Personal Injury Lawyer
An accident such as a motor vehicle, trip and fall, or medical error could devastating damage. The injured party could sustain severe and permanent injuries. Besides physical injuries, injured individuals often sustain serious emotional and financial hardships. Fortunately, if another party's negligent actions caused you harm, they may be required to pay you compensation.
A South Carolina personal injury lawyer could fight to hold the parties liable for your injuries responsible so you can focus on getting back on your feet after a serious injury. Reach out to an experienced attorney today and get started on your case.
Common Types of Personal Injury Claims
An accident could occur anywhere and could be caused by many different reasons. The most common types of cases a South Carolina personal injury lawyer handles include:
Animal attacks
Medical malpractice
Abuse and neglect
Property accidents
Occupational hazards
A skilled personal injury attorney in South Carolina could review the facts of the case and help injured claimants seek compensation for their damages.
Seeking Compensation for Damages
As the attorney evaluates the plaintiff's potential claim and who could be at fault for their injuries, they would also work to win the compensation the injured party deserves. A dedicated South Carolina personal injury lawyer could help injured claimants pursue compensation for economic damages, non-economic damages, and in some cases, punitive damages.
Economic damages are the financial losses the plaintiff suffers because of their accident, including medical bills, property damage, lost wages, and other economic costs associated with their injuries.
Non-economic damages include physical, emotional, and mental hardships suffered by the individual due to their injuries, such as mental anguish, pain and suffering, loss of consortium, and disfigurement.
If the at-fault party's actions were especially reckless or egregious, in rare cases, the court could award punitive damages to the plaintiff on top of the economic and non-economic damages to punish the defendant's behavior and deter future wrongdoing.
South Carolina Personal Injury Laws
Under the South Carolina Code of Laws § 15-3-530, victims in personal injury cases have three years from the date of their injury to file a lawsuit in the South Carolina civil court system. If the plaintiff fails to file their case before the close of this three-year window, the court could refuse to hear their case at all.
In some personal injury matters, the defendant could argue that the plaintiff was at least partially to blame for the incident that caused their injuries. If the court finds that the individual shares a certain amount of legal liability, this could impact the total damage award the plaintiff could receive from the at-fault party or parties. In cases where shared fault comes into play, South Carolina follows the modified comparative negligence rule.
According to the state's modified comparative negligence rule, the amount of compensation the plaintiff would be entitled to receive would be reduced by the amount equal to their percentage of fault. For example, if the jury decided the plaintiff was 20 percent at fault for the accident that caused their injuries, the individual would only be able to recover 80 percent of their total damage award. However, if the plaintiff is more than 50 percent responsible for the accident, they would be unable to collect any compensation.
Reach Out to a South Carolina Personal Injury Attorney
Following a serious accident, when you are facing injuries, expensive repairs, pain, suffering, and other losses, you do not have to fight alone for the full compensation you deserve. A South Carolina personal injury lawyer could aggressively advocate on your behalf and guide you through the laws you need to know. Get started with your potential claim by calling the office today to set up your initial case consultation.