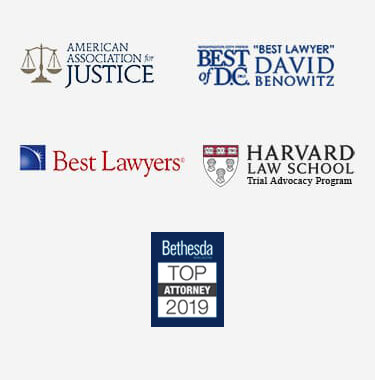 Alexandria Domestic Violence Lawyer
State law defines domestic violence as assault or battery against a member of one's family or household. Additionally, threatening to harm a family member or housemate could constitute household violence, even if the threat is never carried out.
If you have been accused of household abuse, a well-versed Alexandria domestic violence lawyer could assist you in dealing with these charges. As your advocate, a diligent criminal attorney could work to build a case in your defense and minimize the potential consequences you may be facing.
Protective Orders
Code of Virginia §18.2-57.2 establishes that household abuse may constitute assault, battery, strangulation, malicious wounding, or threats of bodily injury against a relative or another housemate. In these cases, alleged victims may request emergency, preliminary, or other types of protective orders.
These court orders prohibit individuals charged with domestic violence from contacting any family or household members involved in the case. Violating a protective order could result in additional criminal charges and penalties if the court finds the defendant guilty. An Alexandria domestic violence attorney could provide guidance if someone has issued a protective order against a defendant and work to ensure that they do not violate any of its conditions.
Potential Penalties for Domestic Violence Charges
When law enforcement charges someone with a Class 1 misdemeanor, the accused individual may have to pay a fine of up to $2,500 and may face imprisonment for up to one year in jail. An Alexandria lawyer with experience in domestic violence cases could asses a defendant's case and determine what exact penalties they may be facing depending on the allegations against them.
If someone has prior household violence convictions, law enforcement may charge them with a Class 6 felony. This type of offense could lead to a fine of up to $2,500 and one to five years in jail.
Alternative Sanctions for First Time Offenders
Because the penalties for household violence can be severe, alternative sentencing options may be available to first offenders. Code of Virginia §18.2-57.3 states that a judge may defer court proceedings and may place an accused individual on probation when the case involves a first-time offense of simple assault.
In addition to being placed on probation, other alternative sentencing options that could be imposed by the court may include mandatory participation in an appropriate education or treatment program, such as anger management or family counseling. A domestic violence lawyer in Alexandria could build a case that argues for an alternative sentencing option if the defendant is a first-time offender.
Retain an Alexandria Domestic Violence Attorney Today
Cases involving allegations between family members can be extremely sensitive and emotional to face. If you are facing allegations of household abuse, you should retain legal representation to help you through this trying time in your life. An experienced Alexandria domestic violence lawyer could defend you against these serious, life-altering allegations, and work to minimize the impact of these charges on your family life. To learn how a seasoned attorney could help you, call today and schedule a case consultation.