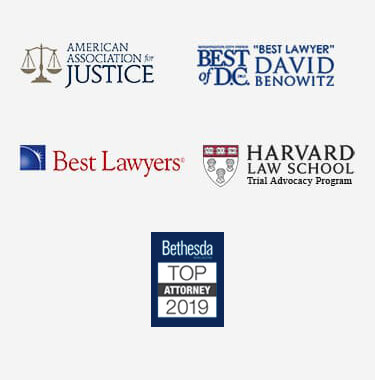 Alexandria Assault Lawyer
Assault offenses can range from misdemeanors to felonies depending on the severity of the violence as well as the subject thereof. Convictions for violent attacks can result in serious penalties such as imprisonment, fines, and restitution.
If law enforcement has charged you with a violent crime, you should contact an Alexandria assault lawyer to help you fight these allegations. A skilled criminal attorney could prepare an appropriate defense to your charges and safeguard your legal rights.
Assault and Battery Laws
Code of Virginia §18.2-57 outlines the various assault and battery offenses with which law enforcement can charge someone, as well as the penalties associated with each offense. For instance, simple assault is a Class 1 misdemeanor punishable by a maximum term of 12 months in jail and a $2,500 fine.
It is important to note that depending on the circumstance the court may not impose maximum penalties. However, subsequent convictions could result in more severe penalties. An Alexandria assault attorney could review a defendant's case and determine what charges and penalties they may be facing depending on the allegations against them.
Assault Based on Race, Religion, or National Origin
State law establishes that someone accused of assaulting or beating another person based on their race, religion, or national origin may face more severe penalties than if they allegedly committed a different violent crime. The potential consequences for a misdemeanor assault offense committed against an individual based on their race, religion, or national origin may include confinement for at least six months, as well as a $2,500 fine.
If the violent attack resulted in bodily injury, then the offense may be elevated to a Class 6 felony punishable by one to five years of incarceration and a fine up to $2,500. An Alexandria lawyer with experience in assault cases could help a defendant collect evidence to build a defensive argument against their particular allegations.
Violent Attacks Targeting Certain Professions
An individual accused of a violent attack may receive a different charge if they allegedly targeted someone during their occupational duties. Such individuals may include:
Judges, police officers, corrections officers, juvenile justice officers, and other criminal justice professionals
Firefighters, paramedics, and other first responders, including emergency services volunteers
Teachers, principals, and other educational professionals
Emergency room workers and other medical or health care professionals
The penalties may be more severe for committing assault against any of these individuals while they are working or on duty. Mandatory minimum terms of confinement have been established by law, which means there is a higher likelihood of confinement upon conviction.
Violence Against Family Members
Code of Virginia §18.2-57.2 covers a specific category of assault offenses against either a family or household member. A first offense of violence against a family member may be charged as a Class 1 misdemeanor and may be punished by a fine up to $25,000 and up to one year in jail.
Subsequent convictions for this kind of assault may result in more severe sanctions. An assault attorney in Alexandria could use their experience with these sensitive cases to fight for a defendant's rights and work to minimize any possible consequences.
Contact an Alexandria Assault Attorney Today
It can be a major undertaking to fight these charges on your own, especially if you have prior convictions. An Alexandria assault lawyer could provide critical legal assistance in fighting these charges. To learn how an accomplished attorney could help you, schedule a case consultation today.