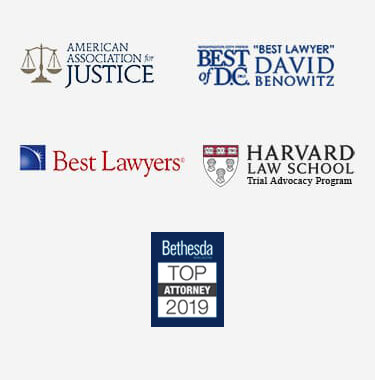 Spotsylvania County Wrongful Death Attorney
Of all the personal injury claims, wrongful death cases are some of the most heart-wrenching. To know that your loved one died because of someone else's wrongful actions is devastating. No amount of compensation can make things right again. Still, mounting medical bills and the absence of a paycheck – if your loved one worked to help support your family – are stresses that unfairly compound a grieving family's pain. If your partner or loved one died because of the negligence or intentional act of another, an experienced and compassionate Spotsylvania wrongful death lawyer can help you through this difficult time in your life.
Wrongful death claims are a bit different than most other personal injury claims.  The following information may be helpful as you consider your options for legal action.
Common Circumstances of Wrongful Death Claims
Wrongful death actions can be brought under any circumstance in which one party negligently, recklessly, or willfully caused the death of another. They sometimes follow the outcome of a criminal trial related to at least one death. Medical malpractice, car accidents, homicide, occupational hazards, and death during a supervised activity – like diving or rock climbing – are all situations that may lead to wrongful death claims and contact with a Spotsylvania wrongful death lawyer.
Wrongful Death Damages
Your Spotsylvania wrongful death attorney can advise you as to whether you may be eligible to receive compensation to cover your loved one's medical bills, pain and suffering, hospital stays, hospice care, lost wages, lost future income, and lost future benefits, as well as reasonable funeral expenses.
Compensation for Intangible Losses
The court recognizes that the loss of a close loved one brings far more than simply monetary costs. Children who have lost parents, parents who have lost children, and spouses who have lost partners have suffered immeasurable damage.  Your family may also be eligible for compensation for the loss of your loved one's companionship, solace, guidance, comfort, advice, assistance, care, services, and familial support, as well as the sorrow and anguish the loss has caused you.  These types of damages are qualitative by nature, and a skilled Spotsylvania wrongful death lawyer can help your quantify these damages clearly.
Punitive Damages
Under the Code of Virginia section 8.01-52, if the responsible party's actions that caused your loved one's death were "willful or wanton," or the actions display a reckless disregard for the safety of others, the court may award you punitive damages. The purpose of punitive damages is not to compensate the victims and their families for their losses, but to punish the wrongdoer and deter future such misconduct. Punitive damages send a message to the wrongdoer and the community-at-large.
Statute of Limitations in Virginia
Virginia law sets forth a time limit on filing a wrongful death claim. Under the Code of Virginia section 8.01-244(B), the surviving family of the deceased typically has two years from the date of death of the injured person, to file a wrongful death claim against the negligent party. For this reason, it is crucial that you consult with an experienced Spotsylvania wrongful death lawyer as soon as your loved one has passed, or as soon as you realize the death may have been caused by another party's wrongful conduct.
Personal Representative of Deceased Person's Estate
A wrongful death action can only be brought by the personal representative for the deceased person's estate. If your loved one has been killed as the result of another party's negligent, reckless, or willful behavior, your Spotsylvania wrongful death lawyer can help you determine who is the proper representative of your loved one's estate, and can advise that person as to whether your family may have a wrongful death claim.  If qualification of a personal representative is required, a skilled wrongful death attorney can advise the proper person on how to fill out this crucial paperwork in a timely and proper manner.  If your family has experienced the tragic loss of a loved one, and you believe their death may have been caused by the actions or in-actions of another, contact a Spotsylvania wrongful death lawyer today.