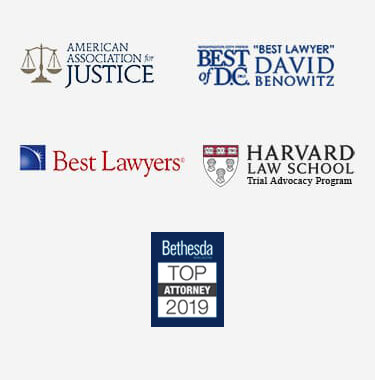 Spotsylvania County Product Liability Attorney
People expect the products they purchase to be safe for consumer use. After all, there are numerous regulations that companies must abide by when offering their products in the marketplace. However, unsafe products cause consumer injuries at an alarming rate, with thousands of Americans hurt each year by simply using everyday products found at their local store. If you or a loved one has been injured by a defective or dangerous product, a Spotsylvania product liability lawyer can help explain your rights. You may be eligible to receive damages from the manufacturer or seller responsible for causing your injuries so that you can pay your medical bills, make up for lost wages, or receive compensation for your pain and suffering.
When dealing with the consequences of your personal injury, let the Spotsylvania product liability attorneys at our firm take some of the burden off of you. Filing a claim can be complicated, but it is our goal to make it as simple and effective as possible for our clients.  We want you to focus on healing, not insurance companies, and paperwork.
Chain-of-Distribution Responsibilities
All of the parties involved in the development, creation, and sale of a product are responsible for making sure that their contribution to the final product is safe. The product manufacturer must ensure that its product is safe for its intended use and meets the ordinary expectations of the consumer who uses the product. If the product manufacturer did not itself make all the component parts of a product, each component part manufacturer must make sure that its components work safely, and the final manufacturer must make sure the product as a whole is safe.
The party who installs and assembles the product bears liability for the accuracy and effectiveness of those processes. Likewise, the seller of the product, whether wholesale or retail, has a responsibility to see that the products it sells are safe, without defects that could be reasonably discovered by them – so long as the seller is engaged in his regular business, and not simply someone having a garage sale, for instance.
Types of Product Defects
As your Spotsylvania product liability lawyer can explain in more detail, there are three main types of product defects. A design defect is an inherent flaw in the very conception of the product, or in other words, the product was defective before the physical item was ever even created. A manufacturing defect, on the other hand, indicates that something went wrong during the creation or assembly of the product – a machine malfunctioned, for instance. A marketing defect occurs when a product is marketed inappropriately, mislabeled, lacks a necessary consumer warning, or fails to provide proper instructions.
No Strict Liability in Spotsylvania
Virginia is one of only a few states lacking a special rule that makes it easier for victims injured by a dangerous or defective product to recover damages. In most states, consumers who are injured by a product need only show that the item was, in fact, defective or dangerous. They do not have to prove that someone in the chain of distribution was negligent in order to be awarded compensation for their injuries.
The rationale behind this rule, known as strict liability, is that it prioritizes consumer safety and provides product makers with an incentive not to cut corners or ignore safety regulations just to save money during production.
Selecting a Spotsylvania Product Liability Attorney
Despite Virginia's failure to enact strict liability laws, an experienced Spotsylvania products liability lawyer who understands the intricacies of Virginia's unique laws can still seek to recover damages for a victim injured by a dangerous product. If you or a loved one has been injured by a consumer product, it is important to consult with a products liability attorney who can advise you of your rights.