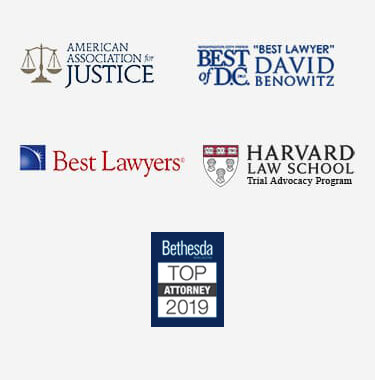 Spotsylvania County Side Impact Collision Lawyer
As defined by Prince William County law, what constitutes a side impact collision is when the front of one car collides with the side of another car. It is called a T-bone collision, or some people say getting t-boned because it creates a T shape. Side impact crashes can cause serious property damage and result in severe injuries. If you have been injured in a t-bone accident, speak with a Spotsylvania County side impact collision lawyer that could fight to hold the responsible party accountable. Work with an experienced car accident attorney and know that you are in capable hands.
Common Fact Patterns of  Side Impact Collisions
Some common fact patterns of side impact accident scenarios include someone running a red light. If two people are going towards each other in a perpendicular fashion, the only way for those two vehicles to slam into each other going full speed is when they both believe they have the right of way. This happens when someone is not paying attention to the traffic signal and proceeds through a red light and someone perpendicular to them is lawfully going through their green lights, which creates the T-bone collision.
Actions to Take Following an Accident
The first steps a person involved in a side impact collision should take are to make sure they are okay and take inventory of their injuries. For instance, how do they feel, are they too injured to get out of a vehicle, do they need to contact an ambulance, and do they need to go to the hospital or the ER. Immediately after every accident, if a person is feeling up to it, they should take pictures of the property damage to see exactly where the person hit them or where their vehicle collided with the other person's vehicle.
Documenting the Accident
Months later, a person would probably have photographs from their insurance company taking pictures of their car. However, a person may not always as easily have pictures of the other driver's car. Taking pictures of the other driver's car to show where the property damage is on the vehicle is important, because the location of that damage could help prove the logistics of the accident.
Also, if they accident victim gets good photographs, they could have the license plate number in case the police report is poorly transcribed, a police report is not written, or the driver drives off before any of this information is taken. After that injured person is in a place where they are able to sit down and have a couple of hours by themselves, they should contact a Spotsylvania side impact collision lawyer immediately to get legal representation and help throughout the rest of the process.
Common Consequences of T-Bone Collisions
Some common effects of side impact collisions are a lot of property damage. If someone is hit on the side of the vehicle, it could damage the frame of the car. If someone is hit near the wheel of the car, it could damage the axle, which could total the vehicle. The cost of repairing it could be greater than the value of the car, so there is high potential for significant property damage.
There could also be any sort of injuries, including fractures to the legs, ankles, and hands. Usually, injuries include sprains and strains to the neck, back, and hips. There are numerous injuries that could result from a T-bone collision, because a person's body could contort in any direction which could affect any part of their body. Air bags likely would deploy, as well.
Damages a Side Impact Crash Victim Could Recover
The damages a person involved in a side impact collision should recover include property damages, assuming that the other driver is at fault. A Spotsylvania side impact collision lawyer could also help the injured party recover for medical bills, lost wages, time missed from work as a result of the accident, pain and suffering that resulted from the accident and the months of treatment endured, and the pain sustained during that treatment. In particular cases, a person could recover punitive damages, although that is much rarer. The driver would have to be doing something inherently dangerous and knowingly doing something inherently dangerous to recover punitive damages. It is possible, but it is unlikely.
Steps a Spotsylvania Side Impact Attorney Could Take
The steps a Spotsylvania side impact lawyer could take if you are in involved in a side impact collision would be similar to that of other accidents. They could help you get the treatment that you need. They would help by explaining the legal process to you and helping you navigate the stages of that process. They would collect the medical bills and records, compile them into a demand packet, and send it to the insurance company of the tortfeasor. They could investigate the logistics of the accident to determine liability and to select evidence to prove liability of the other party to a judge or jury, if necessary. Work with a seasoned car accident attorney that could fight for you.