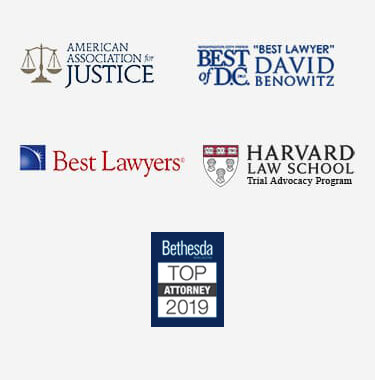 Manassas Medical Malpractice Lawyer
Medical malpractice in Manassas, Virginia occurs when a physician or healthcare provider breaches an established standard of care for a medical procedure or treatment, and as a result of this breach, an injury occurs. Medical malpractice occurs in many different forms and by many different persons, but that is the most general definition.
When someone has suffered a personal injury due to medical malpractice, their healthcare bills are likely to pile up. If they have suffered a serious injury, their ability to work and take care of their children may also be negatively impact. While monetary damages won't allow a person to recover the pain and suffering they experienced due to their injury, it will allow a person to alleviate some of the financial stress that has been placed on them as a result of their injury. To start building your claim, call an experienced Manassas personal injury attorney to discuss your case.
Elements of Medical Malpractice
In a medical malpractice case, a person has sought treatment from a medical provider and has received some sort of medical treatment or has been evaluated by the provider. In the process, that medical provider has breached the established standard of care for the given procedure or evaluation. In addition, the breach must be the direct or proximate cause of an injury the patient suffered, and that injury must cause actual harm to the patient.
There can be a wide range of ways in which someone can experience medical malpractice. If you have experienced injury or illness as a result of a healthcare provider's lack of due diligence or care, contact a Manassas medical malpractice lawyer immediately. It is best to contact an experienced attorney sooner rather than later, especially because Virginia has a two-year statute of limitations on medical malpractice claims. As a result, someone should not wait for their injury or illness to go away or get better until they reach out to an experienced lawyer for help and guidance. A person's health is of the utmost importance, and it is better to be cautious.
Proving Manassas Medical Malpractice
There are many different healthcare providers in Manassas, including Prince William Medical Center and many small practitioners and specialty practices. Regardless of what healthcare provider someone is filing a claim against, it is important to remember that the responsibility to prove medical malpractice lies with the injured party. Someone filing a claim against a healthcare provider will not receive compensation until they have shown that the healthcare provider's actions were the reason for their injury or illness.
When you hire a Manassas medical malpractice lawyer, you are selecting an advocate to help you build your case. Your attorney will conduct thorough investigations into your claim and will help you collect as much evidence as possible to bring to the other party involved.
Common Medical Malpractice Cases in Manassas
In Manassas, some of the most common medical malpractice cases involve:
surgical errors,
operating on incorrect parts,
failure to monitor dosage,
failure to monitor a patient during the recovery period,
failure to diagnose a condition or reaction, and
failure to diagnose certain illnesses such as cancer.
If you have experienced discomfort, injury, or illness as a result of a healthcare provider's negligence, contact an experienced medical malpractice attorney in Manassas right away.