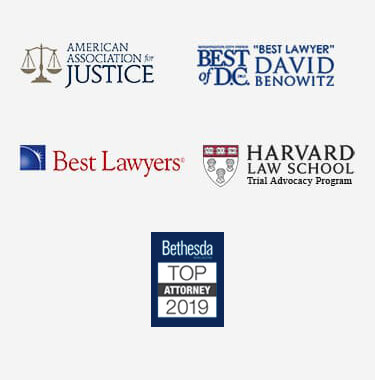 Manassas Car Accident Lawyer
Getting into a car accident can be a very shocking experience. There are a lot of different things people worry about right after, especially if they have passengers in the vehicle. It is important to remember to see a medical healthcare professional, even if you don't think you are experiencing any physical discomfort. It is also important to contact a Manassas personal injury lawyer right away. Should there be any issues a little bit further down the line regarding the accident, it will be helpful to have an advocate on your side helping you through your case.
Common Car Accident Causes in Manassas
The heavily traveled Virginia roadways, especially those in parts of Northern Virginia such as Prince William County and Manassas, have been the settings of a variety of car accidents for a variety of reasons. Poor driving behaviors like distracted driving, talking on a cell phone, texting and generally failing to pay attention to one's surroundings are common causes of car accidents. Likewise, dangerous driving behaviors like passing without proper space, following too closely, failure to yield at an intersection and failure to yield the right of way while making a turn often lead to serious car accidents in the area. In general, car accidents in Virginia are usually due to inattention and not driving appropriately.
Texting
Texting while driving is a key cause of the distracted driving that leads to many car accidents. Although Virginia now has a criminal statute for texting while driving, it typically does not have punitive impact on the case. However, it certainly would be difficult for someone to claim that he or she was not at fault for an accident if he or she was texting. Likewise, if you were texting when you were hit by another driver, your actions may constitute contributory negligence under the laws of Manassas.
Driving Under the Influence
There are a wide variety of ways that DUI or drunk driving may impact a car accident case. If you are struck and seriously injured by a driver who is legally impaired, additional damages known as punitive damages may be applicable to your case. You should contact an experienced Manassas car accident lawyer right away to understand when punitive damages are at play in a DUI case. In addition, there may be other factors in a DUI worth evaluating, including how that person would appear to the judge or jury who will ultimately determine the damages in the case.
Bad Weather
Bad weather may have an impact on a Manassas car accident case because it may affect liability. When bad weather is the cause of an accident, then the other driver may try to assert a weather-related defense to relieve himself of liability.
Although getting into a car accident can be an understandably stressful situation, there are some things a person should do and avoid doing after an accident that would benefit greatly their claim in the long run. Completing these actions also means providing your lawyer with as much information as possible, which will allow them to represent your claim to the fullest extent possible.
Why Contact a Manassas Car Accident Lawyer
An experienced attorney can help you even before you formally file a claim. The most important reason to contact a car accident lawyer in Manassas right away after you have been involved in a car accident is that making certain statements to the insurance company is not in your best interest. Insurance companies like the ones often seen in television and radio advertisements are able to give the lowest rates to their clients by making sure that they do not give away too much to people who are injured as a result of their clients' carelessness. This means that they are typically adverse, or not acting in your best interests, if you are injured by one of their insured. Instead, it is in their interest to settle your claim or potential claim as soon as possible for the least amount of money possible. In pursuing this end, they'll usually call you immediately after the accident to elicit your statements. They do this in order to make a quick settlement, but that is not in your best interests. That's why it's important to contact an experienced Manassas car accident attorney right away. You need to know your rights and how to handle insurance companies before you make any statements.